5 Ways to Make the Most of the iNACOL Symposium
Education Domain Blog
---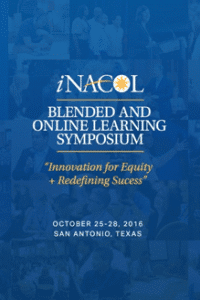 With the iNACOL Symposium nearing, iNACOL is thrilled to share exciting conference details. With more than 260 engaging and interactive sessions, the iNACOL Symposium provides invaluable networking opportunities and access to the latest research and trends.
In addition to sessions, symposium attendees can make the most of #inacol16 by connecting and engaging with other attendees through the 5 special events and learning opportunities highlighted below.
Attendees include innovative school and district leaders, policymakers, researchers, practitioners and education entrepreneurs—making the iNACOL Symposium the leading event for shaping the future of K-12 education.
If you're not yet registered, click here to attend the Symposium.
iNACOL Networking Event: Sport Your Personalized Attire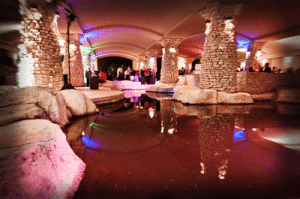 The iNACOL Networking Event is on Wednesday, October 26 from 5:30-8:00 p.m. Sport your personalized attire!
Spark a conversation and share your interests or passions by wearing your favorite T-shirt, hat or attire —for example, a T-shirt with your alma mater, school or program, place of work, your favorite sports team, city, hobby, or band. Enjoy food and drinks while meeting colleagues working on next generation learning models. Don't forget to pack your personalized attire.
Stop By the iNACOL VoicesHub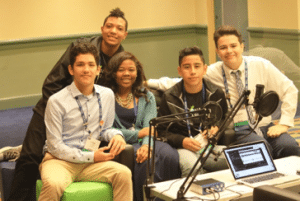 Located in ROOM 216B, the iNACOL VoicesHub is an interactive, creative center for capturing your thoughts, telling your story, sharing your ideas and learning from each other. Simply bring a willingness to chat with our team on mic in our podcast booth for a chance to be part of the upcoming Getting Smart podcast episode on Symposium topics.
Not up for a recorded interview? No problem. The Voices Hub is also a place to come learn about opportunities for guest blogging, get tips for social media and meet some of your favorite experts. See http://gettingsmart.com/inacolvoiceshub/ and #VoicesHub for a schedule of events and more information on how to participate.
P2P Exchanges
For the second year in a row, the iNACOL Symposium is thrilled to offer P2P Exchanges, which are practitioner-to-practitioner "unconference" breakout sessions based on topics of interest in an open, informal way.
P2P Exchanges allow all attendees to develop and lead sessions, creating additional opportunities for peer-to-peer learning and collaboration.
How P2P Exchanges Work
To lead a discussion on a new topic, add your topic of interest to the P2P Exchanges Scheduling Board under a specific date and time.
Attendees can browse ideas on the Scheduling Board and attend informal discussions around new and interesting topics.
The Scheduling Board displays the date and time of P2P Exchanges. It will be located outside room 218 on the second level.
If you post a session to lead, generate interest for your session idea by sharing it on social media using #inacol16 and #inacolP2P.
P2P Exchanges will be held on:
Wednesday from 10:00 a.m.-12:15 p.m. and 2:30-5:15 p.m.
Thursday from 10:00 a.m.-12:15 p.m. and 2:30-5:15 p.m.
Connect and Share on Social Media
Whether you are blogging, using Twitter, Facebook, LinkedIn or other social networking tools, use the hashtag #inacol16 to share what you're learning and keep us all connected.
Connect with us on your favorite social channels for the latest updates throughout the Symposium:
Get the iNACOL Symposium Mobile App
Never miss a beat at the iNACOL Symposium with our free iNACOL Symposium mobile app. Attendees will be introduced to this app via email one week prior to the conference as a way to connect with other attendees, plan schedules and access presenter resources. This online community will be available both during and after the conference for your benefit.
On the iNACOL Symposium Mobile App, you'll be able to:
Connect and network with other attendees
Build your personal schedule
Engage through surveys
Access presenter resources
Post comments to Twitter and Facebook
Play #Quest16, iNACOL's gaming tool within the mobile app
The mobile app will be available for download the week prior to the conference. Watch your email for your personal invitation to download the mobile app.
Not yet registered? Register to attend here. Here's more helpful links: