Policy & Advocacy
Removing barriers and creating space for education innovations by advancing enabling policies and providing technical assistance, expertise, briefings, and support to policymakers at all levels.

Field-Building & Knowledge Creation
Building the field across networks, creating new knowledge, analyzing field data and sharing the latest research to produce and communicate insights to move the field forward.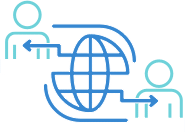 Convening & Connecting
Providing unparalleled networking and learning to professionals designing new learning models, our events connect the field's leading experts and practitioners with the trends, promising practices, and research to shape the future of education.
Strategic Communications
We strive to bring clarity on the field, its history, and future directions through engaging with key stakeholders and media.
We Activate Seven Levers for Change
Our work is positioned to drive education transformation forward.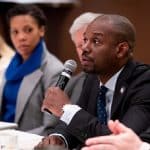 Advancing Policy and Providing Advocacy
We educate policymakers on priorities for education innovation, identify best practices for enabling policy and removing barriers, and articulate a vision for the future of K-12 education based on global best practices.
Highlighting Promising Practices
We profile promising programs and emerging practices in new learning models by sharing knowledge about innovative practices, quality implementations, useful resources, and lessons learned focusing on compelling outcomes and key conditions for success.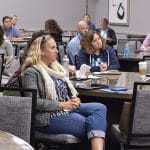 Facilitating Networks Embracing Innovation
We build and support networks of practitioners, educators, researchers and evaluators to build a community of innovative practice for designing and developing new learning models.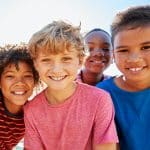 Shifting Mindsets
We lift up stories and shift the narrative by sharing powerful experiences for teachers, education leaders, lawmakers, policy influencers, parents, and community members.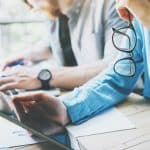 Publishing Research
We serve as a knowledge-building hub and field-building organization by sharing lessons learned and best practices and lifting up exemplars and leaders driving and implementing new designs.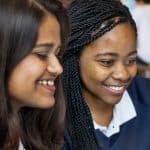 Building Capacity for Change and Innovation
We create resources and share knowledge across leading institutions and organizations and will develop professional development and training programs, especially around the evolving skill needs for leading highly innovative environments.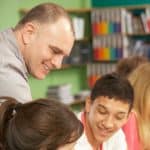 Shaping the Public Conversation
We engage with media and other influencers to shape the national narrative around student-centered learning to bring clarity and truth, address opposition, and move the field forward.
EDUCATION PROFESSIONALS WORLDWIDE SHARING KNOWLEDGE AND CAPACITY-BUILDING
FEDERAL AND STATE POLICYMAKERS SEEKING TECHNICAL ASSISTANCE ANNUALLY
REPORTS, ISSUE BRIEFS, AND INFORMATION MATERIALS PUBLISHED TO RAISE THE FIELD OF PERSONALIZED, COMPETENCY-BASED EDUCATION
ATTENDEES OF THE ANNUAL SYMPOSIUM