Carlos Moreno, Phyllis Lockett, Tony Monfiletto to Keynote at iNACOL Symposium on October 22, 2018
Education Domain Blog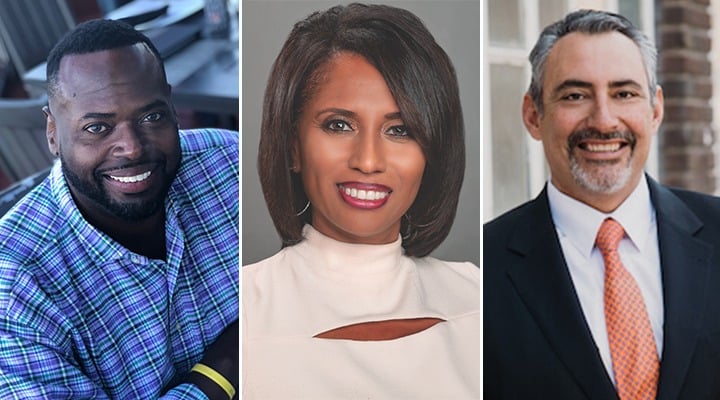 ---
iNACOL is pleased to announce our opening day morning keynote speakers. Please join us to hear from Carlos Moreno, co-executive director of Big Picture Learning; Phyllis Lockett, founder and CEO of LEAP Innovations; and Tony Monfiletto, executive director of Future Focused Education.
The theme of our opening address is "Leading the Transformation of Education Systems; Dedicated to High-Quality Learning for All." Our panel will talk about what it means to deliver powerful learning experiences and personalized pathways that build the knowledge and skills that students and communities need for future prosperity and success.
Across the country, educators and policymakers are coming to the same conclusion: the structure of the traditional system is a barrier to equity and excellence and does not provide high-quality learning opportunities for all students. The premise of transforming education toward personalized pathways, connected to communities and aligned across K-16 and workforce needs, points to a need for a competency-based system as a backbone to reimagine our structures and pedagogy. The traditional system, having been designed to sort students, must be and can be replaced with culture that all students can learn and thrive. We must re-examine the design, structures inside and outside of school that promote high-quality learning and pedagogy and reimagine the future with supportive policies and practices, to ensure every learner can succeed.
Our opening keynote plenary session will follow a TED Talk format, where extraordinary leaders will provide short, powerful talks, sharing their journeys toward transformative learning connected to communities, future-focused careers and civic life. We are grateful to have three leaders who not only "talk the talk," but "walk the walk" in catalyzing transformational change for the future of education from different perspectives. Their firsthand experiences in addressing tough questions, building upon local perspectives and wisdom, with an eye to rethinking what is possible, are helping to drive the transformation of education systems and advance equity for all students.
Please join us at the iNACOL Symposium to learn from these esteemed speakers, nearly 200 thought-provoking sessions and unparalleled networking opportunities October 21-24, 2018 in Nashville. This year's iNACOL Symposium theme is "Driving the Transformation of Learning."  
Register to attend the iNACOL Symposium today.
Share this Keynote Announcement on Twitter:
Announcing #iNACOLl18 keynotes: @Carlos_Moreno06, @PhyllisLEAP & @tmonfo will speak on leading the transformation of #edsystems dedicated to high-quality learning for all on Oct. 22:

http://ow.ly/dtZS302ohJE

@nacol –

Click to Tweet
Other Helpful Links: