Jim Shelton to Keynote iNACOL Symposium on Bending the Curve: Innovating Toward Excellence and Equity
Education Domain Blog
---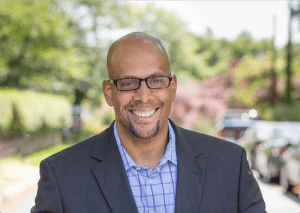 iNACOL is pleased to announce that Jim Shelton will keynote the iNACOL Blended and Online Learning Symposium on Thursday, October 27, 2016.
Jim Shelton is the President of the Chan Zuckerberg Initiative (CZI), which is focused on unlocking human potential and promoting equity through powerful, transformative personalized learning. Jim will explore rethinking definitions of success and higher aspirations for learners and communities to achieve impact and scale.
How do you take the research and science on how students learn best, help students drive their own learning, help teachers meet every student where they are and transform our education systems? How do we foster a conversation to question fundamental assumptions about our education system?
What do you believe is possible?
Learn more about Jim's keynote presentation here, and please join us at the iNACOL Symposium for this esteemed keynote, more than 260 thought-provoking sessions, and unparalleled networking opportunities on October 25-28, 2016 in San Antonio, Texas. This year's iNACOL Symposium theme is Innovation for Equity + Redefining Success. 
Register to attend the leading event in K-12 competency-based, blended and online learning today, and please contact us with any questions.
Share on Twitter:
#iNACOL16 keynote speaker @JIMSEDU on "Bending the Curve: Innovating Toward Excellence & Equity." Register to attend

http://ow.ly/WOEb303XosN
Other Helpful Links: