New Report Provides National Landscape Scan of Personalized Learning in K-12 Education in the United States
Education Domain Blog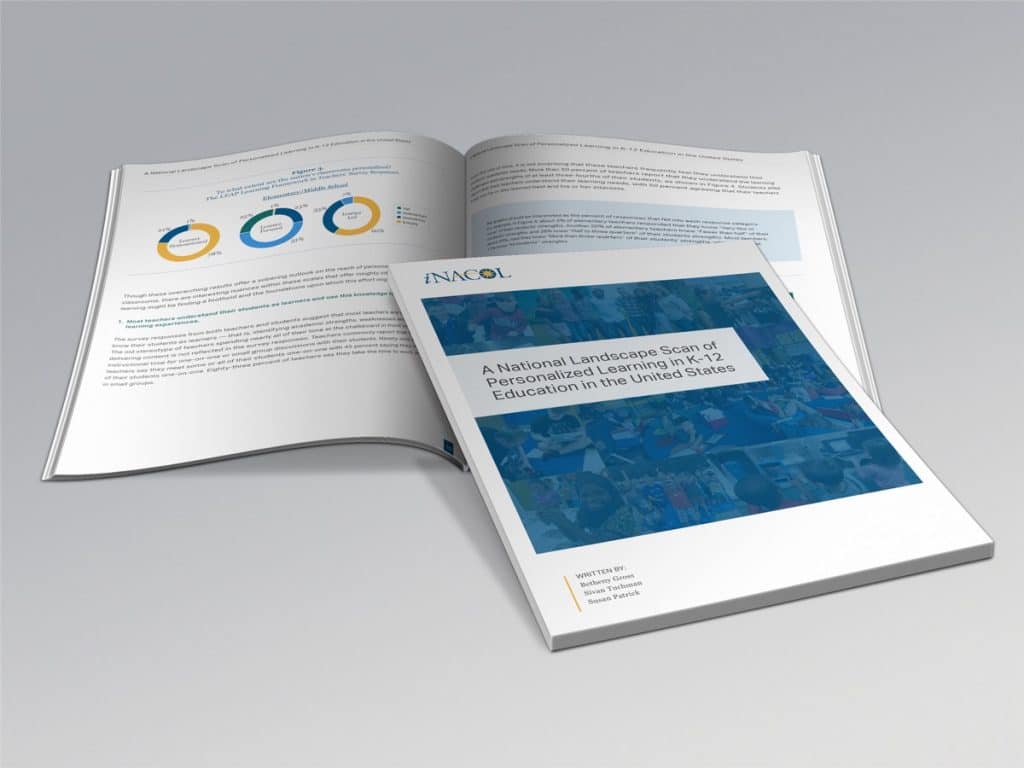 ---
To better understand how personalized learning is being approached and implemented across the nation, iNACOL recently partnered with the Center on Reinventing Public Education (CRPE), NORC at the University of Chicago and LEAP Innovations to conduct a national survey of teachers and students. A new report released today, A National Landscape Scan of Personalized Learning in K-12 Education in the United States, summarizes what they told us.
The report also provides insights on the extent of the growth of personalized learning in policy and practice to date, what it looks like in current learning experiences and what's required to further fuel the shift toward personalized learning.
Personalizing learning means tailoring learning for each student's strengths, needs and interests — including enabling student voice and choice in what, how, when and where they learn — to provide flexibility and supports to ensure mastery of the highest standards possible.  Across the nation, personalized learning environments are being created in close partnership with educators. As it takes hold, schools are naturally in different places in terms of how they approach it and how well they are doing it.
Individual case studies have captured many examples of personalized learning in action, but the field lacks a 30,000-foot view of how personalized learning is emerging in classrooms across the country. As a result, it is difficult to know the extent to which personalized learning is actually taking hold across the country. The lack of systematic data on personalized learning also makes it hard for advocates and others to identify the kinds of challenges policymakers and practitioners alike may need to address in the years ahead.  
Now is an advantageous moment, therefore, for our organizations to take a pulse of personalized learning in the United States. We undertook this research to better understand how far we've come, the comfort levels teachers have now in letting students take a more active role in directing their own learning and how often students feel what they learn corresponds with their talents, interests and needs.
Responses to the survey came from a nationally representative sample of more than 3,600 teachers and 1,100 students. We conducted additional surveying in regions that have made recent investments in personalized learning. CRPE and LEAP also administered a separate survey to 908 teachers from 38 schools that are involved in the Bill & Melinda Gates Foundation's Next Generation Learning Challenge Regional Fund Initiative (NGLC) and the Next Generation Systems Initiatives (NGSI).
Briefly, what we've learned so far is that teachers and students experience personalized learning positively, and they have a desire to go deeper with it, the constraints of the traditional education system notwithstanding. Most teachers understand their students as learners and use this knowledge to shape students' learning experiences. For example, 91 percent say they meet some or all of their students one-on-one. Forty-five percent meet with each student. Eighty-three percent of teachers say they work with students in small groups.
Teachers, especially in high schools, express less familiarity with students' communities and nonacademic interests, and many students don't think their experiences are reflected in their school work. Moreover, most teachers are hesitant to give students control over pacing, content and learning activities.
Today's landscape shows that, nationally, most classrooms have far to go to institute personalized, flexible and student-centered learning. Our results proved this is truest in our high schools where course loads, traditions and expectations for college preparation perpetuate the more traditional, teacher-driven teaching models.
However, the level of energy and excitement for personalized learning among school leaders and educators is high. Our organizations have witnessed the enthusiasm in the more than 80 schools we personally visited; LEAP Innovations is also currently working with more than 125 Chicago schools to implement personalized learning. Despite acknowledging the limitations of the traditional education system, educators and school leaders we've met at conferences and convenings share a desire to press forward and fully realize the promise of personalized learning.
This National Landscape Scan reveals key findings that can act as building blocks from which personalized learning could continue to develop. Teachers are using data and group work to differentiate instruction to students' skills and to incorporate students' interests. In addition, widely available technology is being used as a time-maximizing tool. We're also watching with great interest what's happening in the Next Generation schools, as they report higher levels of pacing flexibility; they hold promise for laying the blueprints for new personalized learning models.
For more information on teacher and student surveys and key findings, download the full report.
Learn more
:
---
Susan Patrick is President & CEO at iNACOL.