35 Competency-Based Education Advocacy & Research Organizations
CompetencyWorks Blog
---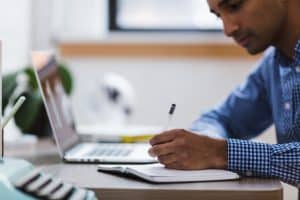 This post originally appeared at Getting Smart on July 2, 2018.
We've been looking into what schools, districts, networks, and impact organizations are doing to accelerate progress toward an effective CBE system, and in July we will release a full publication highlighting our research and analysis. In the meantime, we have assembled a series of initial lists of positive examples in various areas.
The organizations discussed below are interesting and forward-leaning groups moving the needle forward in terms of our collective understanding of what competency education is, and what it could be.
This list is not intended to be comprehensive, but is a sampling of groups identified as exemplars by people we've interviewed and/or other sources we've encountered in our research. We invite you to suggest other organizations making a difference in the comments section below.
Prominent in the Competency-Based Conversation
iNACOL is an international non-profit dedicated to catalyzing "the transformation of K-12 education policy and practice to advance powerful, personalized, learner-centered experiences through competency-based, blended and online learning." They are considered to be a thought leader in the area of CBE and have published papers, hosted webinars, and offered definitions.
CompetencyWorks, a project of iNACOL, is an "online resource dedicated to providing information and knowledge about competency education in the K-12 education system." Along with iNACOL, they are considered to be a thought leader in CBE and on their blog they share original research, knowledge and various perspectives.
Credential Engine is a nonprofit focused on improving transparency in the credentialing marketplace and developer of the Credential Transparency Description Language (CTDL), a common markup language designed to improve discoverability of certifications, badges, and other verified achievements.
Jobs for the Future (JFF). JFF is a national nonprofit with a mission to "ensure that all lower-income young people and workers have the skills and credentials needed to succeed in our economy." JFF refers to its competency-based initiative as Students at the Center and has developed a hub by the same name, sponsored by NMEF, which serves as a "resource for educators, families, students and communities wanting to learn more about research, best practices, supportive policies, and how to talk about student-centered approaches to learning" (see The Past and the Promise: Today's Competency Education Movement).
Great Schools Partnership (GSP). GSP is a nonprofit "school-support organization working to redesign public education and improve learning for all students." The mission of GSP is to "develop and advocate for sustainable educational policies, effective school leadership, proven instructional practices, and student-centered learning models built on strong community connections." In addition to their thought leadership through webinars, frameworks, proficiency tools, and research, they also curate the Glossary of Education Reform. GSP uses the term "proficiency-based learning" and outlines ten principles that generally align with the CompetencyWorks definition.
KnowledgeWorks is a national organization "committed to providing every learner with meaningful personalized learning experiences that ensure success in college, career and civic life." It is their mission to "deliver innovative education approaches and advance aligned policies, by activating and developing the capacity of communities and educators to imagine, build and sustain vibrant learning ecosystems that allow each student to thrive." One of their bodies of work, under their schools portfolio, is focused on competency-based education. The organization describes competency-based education as "education [that]empowers students through clear learning targets that they work toward at their own pace. Competency-based education…creates a culture where teachers, learners and community members set a shared vision and build innovative and transparent learning environments where all students grow." It is noteworthy to mention that in addition to listing the elements for how students are engaged, KnowledgeWorks also lists how educators are empowered and, as a result, how communities can thrive.
EDUCAUSE is a "higher education technology association and the largest community of IT leaders and professionals committed to advancing higher education." The Next Generation Learning Challenges (NGLC), which is a part of EDUCAUSE's Teaching and Learning focus initiative, is a collaborative among philanthropic foundations, educators, innovators, and technologists. NGLC is "focused on addressing the barriers to educational innovation by tapping the potential of technology to improve college readiness and completion, particularly for low-income young adults."
CBE is seen as a strategy for their priority of addressing barriers to educational innovation by tapping the potential of technology to improve college readiness and completion, particularly for low-income young adults. EDUCAUSE defines competency-based education as an "approach [that] allows students to advance based on their ability to master a skill or competency at their own pace regardless of environment." This method is tailored to meet different learning abilities and can lead to more efficient student outcomes. Note that this definition emphasizes the role of pace.
Both EDUCAUSE and NGLC are leading voices in competency-based education, offering definitions and research.
MyWays from NGLC is a comprehensive outcome framework shared by 130 new schools. Like the Summit Public Schools outcomes, MyWays includes Habits of Success and Wayfinding (both build on the work of Dr. David Conley). The 4Cs advocated by Partnership for 21st Century Skills and EdLeader21 (now part of Battelle For Kids) are well represented. (See reports on all four outcome categories.) In its early grantmaking, NGLC was looking for schools that developed student agency through experiential and project-based learning. NGLC schools also share high expectations for core academic skills seeking 1.5 years growth each year (the kind of equity-oriented goal suggested by Nick Donohue from the Nellie Mae Education Foundation (NMEF)). NGLC suggests that new data visualizations like the spider chart below will help depict broad domains of development.
Other Organizations Contributing to Competency-Based Education:
See also: