A Reflection on the Field of K-12 Competency-Based Education and Emerging Issues
CompetencyWorks Blog
---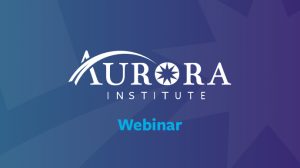 Are you new to competency education and want to understand the field? Or are you a long-term leader seeking an opportunity to reflect with other leaders in CBE on the challenging issues facing us?
Join iNACOL President Susan Patrick and myself, the co-founders of CompetencyWorks, for a webinar on Thursday, September 29, 2016 at 2:00 p.m. to 3:00 p.m. ET. (You can register here.)
We'll take a bit of time to discuss what competency education is and how our understanding is developing. We'll look back at where we started and where we are now. And then we'll dive into the big issues that are confronting us. As always, we hope that the discussion in the chat room will be lively and invite you to raise differing perspectives so we can develop a deeper understanding of how competency education is advancing in K12 across the U.S.
This webinar is free to attend. Participants are invited to register here for final details and login information.
Webinar Title: A Reflection on the Field of K-12 Competency-Based Education and Emerging Issues