Advice From Highland Tech Students
CompetencyWorks Blog
---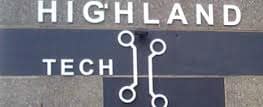 This is the second post on Highland Tech Charter School. Click here for Part 1.
During my visit to Highland Tech Charter School, which features a personalized, project-based, mastery-based design, I asked students how they might advise other students who were enrolling in HTC or a similar school. Here's what they had to say:
On Learning, Growth and Progress
When you take the placement tests, take them seriously. You don't have to get stuck doing things you've already learned. You may even be able to be placed at a level above your grade.
We are not held behind. We are able to get done what we want to do. Sometimes things are really hard so it takes longer. But other things are easier.
This type of schools makes you have a better sense of what you are learning. It's important to know when you are learning the basics and when you are applying your learning.
When you get behind, don't worry. It's easier to catch up. You just have to demonstrate that you really know something.
Asking for Help
You won't fail. There isn't any failing in a mastery-based system.
You just can't say, "I don't get it." You have to go ask for help from someone who can help you get it.
You really have to rely on yourself. But that doesn't mean you are alone. You have to rely on yourself to go get the help you need. It's all about asking for help.
On Ownership of Your Education
Look for ways to do individual learning projects that you are really interested in.
Ask what standards you can get in a project.
You can go as high as you want. Even if you finish high school early, you can stay here and take college courses. I might even be able to be hired as a student-teacher for pay that can help me pay for college.