And A Winner Is…
CompetencyWorks Blog
---
…Lindsay Unified School District!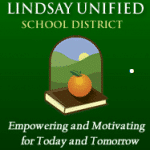 In case you missed it, Lindsay Unified School District, a top-to-bottom competency-based district, is one of the winners of Race to the Top.
Lindsay, like Adams 50, has been able to sustain their competency-based approach through changes in superintendent leadership, so that they have been able to see results, as kinks in implementation were worked out.   They are one of the examples of where we are seeing competency education make a difference!
I'm going to go find out more and will report back soon.
Congratulations to all the folks at Lindsay!