Are You a Newbie to CBE? This Article Is Just for You
CompetencyWorks Blog
---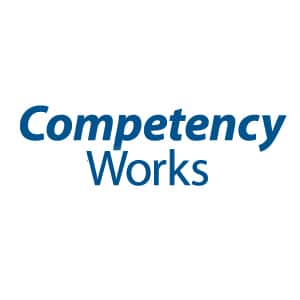 I'm receiving an increase in emails and phone calls from people who are interested in understanding competency education, its design, and how to get started. To help those of you at this early stage, here is a list of resources that can get you going. Also, if any of you have favorite resources or tools you have used in your efforts to get started (I keep thinking questions to guide discussions would be really helpful), we would love, love, love to add them to this list.
What Is Competency Education?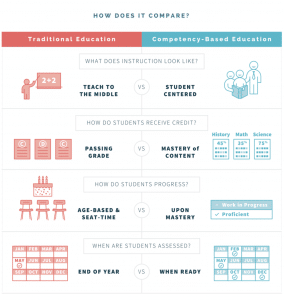 What Does Competency Education Look Like in a School?
This article lists all the descriptions of all the schools and districts we have visited at CompetencyWorks. Don't try to read them all. We have heard from educators that it is best to use them as a basis for discussion at a PLC or staff meeting. Either pick one district/school or have staff pick one that is interesting to them, and then share what is most exciting, most challenging, and what they would like to do but may need support (professionally and organizationally) for.
There are a series of reports that have described competency education. They tend to be focused on high schools, and thus won't give you the understanding of what a K-12 system looks like: Inside Mastery-Based High Schools (Springpoint) and Making Mastery Work (Nellie Mae Education Foundation).
How Do We Get Started in Making the Transition to Competency Education?
Resources to Help You
There are technical assistance providers that can help you at the different stages of your work. This article lists the organizations that are providing technical assistance on competency education.
The best place to network nationally with competency education practitioners is at the iNACOL Symposium. iNACOL has expanded its mission to advance a comprehensive personalized, competency-based education system. It offers a strand of workshops on competency education (you can read highlights of the symposium on CompetencyWorks) as well as informal "meet-ups" where we introduce ourselves to each other to strengthen the national network. There are also regional gatherings such as those sponsored by the New England Secondary Schools Consortium and Oregon's Business Education Compact & COSA. Finally, there are institute's such as Boston Day and Evening's REAL Institute and Sanborn's Design Institute each summer. Some of the TA providers also offer institutes as well.
Again, please share your best resources in comments for others to learn about. And any tools you have used that have been helpful in getting up to speed on competency education.