Can't Visit a Competency-Based School?
CompetencyWorks Blog
---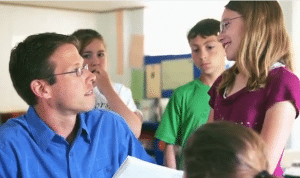 There are more and more people wanting to understand what competency education is and what it looks like in a school and in a classroom. It's not easy if you live in a place far from the most innovative schools. So here are a few ways you can learn more about competency education (or proficiency-based, mastery-based or performance-based approaches).
Re-inventing Schools Coalition is offering a distance-learning course on how to create a personal mastery classroom. The course, Tools to Create a Standards-Based Classroom, will be taught by Greg Johnson from Bering Strait School District. The reading list includes:
 Marzano, R. J., & Kendall, J. S., A comprehensive guide to designing standards-based districts, schools, and classrooms. (1996).
Delorenzo, R. A., Battino, W. J., Schreiber, R. M., Gaddy Carrio, B. B., Delivering on the Promise: The Education Revolution.
Tomlinson, C. A., McTighe, J., Integrating Differentiated Instruction & Understanding Design.
Great Schools Partnership offers a series of webinars. Coming up next:
February 11: Response to Intervention: Supporting Student Success. This is an important topic as many schools forget to build up their capacity to deliver supports the first year. Then find themselves with a lot of students not yet proficient at the end of the semester.
March 5: Proficiency-based Learning Simplified: Supporting Students with Disabilities with Kelley Rush Sanborn, Special Education Director from Mount Desert Island in Maine.
 You can also find archived webinars with the slides and resources. You can find topics such as:
3. Maine's Center for Best Practices offers videos, case studies and resources. It's probably the best resource out there if you want to get an in-depth sense for what implementation looks like and the issues you might encounter. The resources page has a glossary, flyers you can share with your community, and examples of presentations to school boards. I'd definitely start there if I was converting my district or school to competency education – you won't have to start from scratch!
Do you know of other great resources? Please let us know.