Career Opportunities
CompetencyWorks Blog
---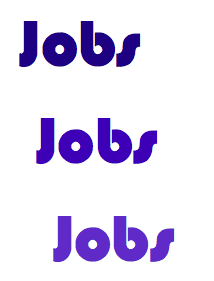 CompetencyWorks has added a new page to our website to list career opportunities.  As our colleagues move from one school to another, one organization to another, we transfer knowledge, create opportunities for learning from each other and strengthen networks. So we want to help out by making it easier for you to find the folks you need.
So check out the Career Opportunities page under the Resources tab. There are four great opportunities listed now. In the future, please send your job listings to [email protected] so we can add them.
Building 21 is seeking a School Leader and Chief Information Officer. Building 21 is a new secondary and postsecondary educational model serving 14-24 year olds that seeks to customize learning for all students by bending the system to meet the learner, as opposed to forcing learners to adapt to the system.  Click here to learn more about their Design Principles. (Posted 7/26/13)
Denver Public Schools (DPS)  is seeking a leader to design and launch a new high school, one that operates a rigorous and competency-based approach to learning, breaks from the constraints of the Carnegie unit, personalizes learning for every student, constructs multiple pathways to proficiency, simultaneously recuperates academic gaps and accelerates achievement, and transports learning beyond its walls so that all students develop the knowledge, skills, and mindsets required for 21st century citizenship, scholarship, and work.and create a national model for 21st century school design. The Principal will be a critical agent of change within and across the district: s/he will lead a collaborative design and launch process to bring the school vision to life and develop sharable models of effectivecompetency-based practice; work alongside DPS staff, families, and partners to facilitate buy-in for the school vision; and work with DPS staff and leadership to align district policy and practice with competency-based design principles so that, in time, all DPS schools have the freedom and capacity to practice them. Interested applicants can submit their resumes and cover letters to [email protected]. (Posted 8/13)
Springpoint is a new national organization that serves as a school design support hub, leading partner district teams through a design process to launch innovative, new high schools based on integrated design principles and aligned to the rigor of the Common Core. Springpoint seeks a Director of Blended Learning to support school design teams in planning for and developing new, technology-enabled, personalized school models. This candidate will be an expert in education technology and new high school designs for next generation learning. Springpoint also seeks a Program Analyst/Writer with strong research, analytical, writing and project management skills to support sharing and learning across the organization and externally. The Program Analyst/Writer will be responsible for gathering, interpreting, codifying and presenting information, internally and externally.