Creating a Peer Coaching Program to Grow Student-Centered Learning (Part 2)
CompetencyWorks Blog
---
This post originally appeared at Students at the Center on January 2, 2018. Read Part 1 here.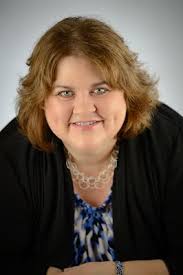 In part I of this three-part series, I wrote about how Maine's Biddeford School District created a peer coaching program to support our teachers as they spread a student-centered learning model across the district. Part II shares three of the most important lessons from the experience.
Develop a plan that is closely aligned to your district's goals
Does your district have a strategic plan (or even just a set of well-defined goals) to help implement student-centered learning over a five-to seven-year timeframe? If so, it will help all stakeholders stay focused on the peer coaching steps necessary to help reach this goal. If not, Douglas Reeves offers recommendations in his book Leading Change in Your School: How to Conquer Myths, Build Commitment, and Get Results. Reeves addresses how to create the conditions for change, then plan, implement and sustain it.
Also, make sure you are clear about your goals for a peer coaching initiative and how those goals connect with the district's ambitions for student-centered learning.
Ensure leadership support
District and school-based leadership support are critical to the success of a peer coaching project. Make sure you have someone to coordinate the peer coach meetings and trainings and to communicate these efforts to the building principals/school leaders.
School leaders can help grow the culture for peer coaching by encouraging a culture of risk-taking and collaboration among staff through example and "messaging" in newsletters and other staff communication. Make sure staff understand that there is no connection between peer coaching and teacher evaluation and that coaching is a confidential process.
Build time into schedules for peer coaching to occur and and use that time well
Professional Learning Communities are ideal venues for peer coaching because multiple teachers can be coached at once. Learning might include strategies to support adult learners as well as instructional approaches to promote student-centered learning.
Begin sessions by looking at student work to spark conversation about curriculum, instruction and assessment. Protocols such as ATLAS – Learning From Student Work and others from the National School Reform Faculty are great resources.
Identify "little wins" where progress and achievement has occurred and share them widely among colleagues to build curiosity, collegiality and buy-in. Social media outlets such as school Twitter feeds and Facebook pages can be used to recognize the great work happening with learners each day.
Part III of this series, which will be posted in the spring, will discuss our peer coaching program in year two.
See also:
---
Mary Bellavance is Co-President of Maine ASCD. She is an Instructional Coach for the Biddeford School Department, Biddeford, Maine; a Students at the Center Distinguished Fellow; and a teacher-consultant for the Southern Maine Writing Project and National Writing Project. She enjoys connecting with educators via Twitter @MaryBellavance.