Curious about Competency-Based Education?
CompetencyWorks Blog
---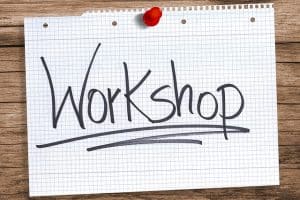 Are you going to the iNACOL Symposium in October? There is a great opportunity to learn from an incredible team of educators who have been implementing personalized learning (competency-based, student-directed learning, and flexible learning environments). On October 25th, a pre-conference workshop led by some of the leaders in the Charleston County School District will be sharing their approach and lessons learned. They've organized it as a full day – so you can go deep and ask as many questions as you want. The description of the workshop is below and you can register here.
You might want to read our series on Charleston County's approach before you go!
Putting It All Together: How to Create a Personalized System of Education (Capacity: 60)
Dr. Kristen Brittingham, Charleston County School District
Rebecca Mestaz, Marzano Research
Charleston County Schools (SC) has developed an integrated approach to personalized learning based upon student-directed learning, flexible learning environments and competency-based progressions. If you are in the initial stages of learning about personalized learning and competency-based education or in the planning and early implementation phase, this session will offer an in-depth look at what it looks like in the classroom and lessons learned from the implementation strategies used in Charleston County School District.
The session will be hands-on and follow a blended learning format with a station rotation model. Attendees will learn how to:
Build a student-centered culture and climate;
Make learning transparent for students using learning walls and individualized student learning plans;
Create self-directed learners;
Use data to drive instruction;
Align curriculum supports, instruction and assessments to standards;
Increase rigor;
Facilitate a blended learning competency-based environment; and
Implement competency-based grading.
The presenters will model personalized learning strategies during the session and each participant will leave with a personalized learning plan and a variety of resources.