Education Innovation Fellowship: Key Learnings from Some of Detroit's Competency-Based Learning Models
CompetencyWorks Blog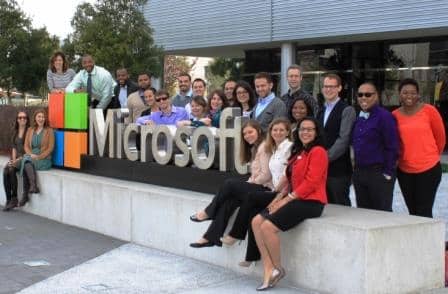 ---
Posted on April 29, 2014 @ blendmylearning.com.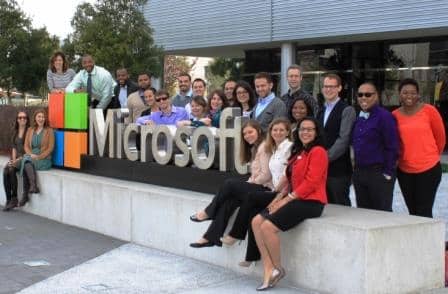 For the past four months, the 19 public and public charter school teachers in the CityBridge-NewSchools Education Innovation Fellowship have engaged in an in-depth study of the most promising practices in blended and personalized learning, traveling the country and hearing from the leaders in the field. Recently, the fellows spent part of their spring break on a whirlwind tour of four public schools in Detroit that are budding laboratories in personalized learning.
Educators in Detroit's public school system face a tough reality: Detroit Public School students are last in the nation among urban students proficient on the National Assessment of Educational Progress (NAEP) and fifty-seven percent of Detroit children under the age of 17 live in poverty. Many public schools in Detroit are addressing this reality by measuring academic credit over mastery of specific competencies (also known as "competency-based learning,") as opposed to the traditional practice of fulfilling seat-time hours. In all four public schools we visited, teachers leveraged competency-based learning models to meet the needs of their students, many of whom are years behind where they need to be academically.
How do teachers keep kids on pace after abolishing the traditional nine-month pacing guide? How do they challenge all students, and give them the freedom to work at their own pace? The key is to foster a strong sense of ownership in student work. Below you will find my key takeaways about how to make that happen:
1)
Work closely with each student to set 
s

mart
, ambitious goals that target their growth.
These conferences must be a collaborative process to allow students to understand where they are, and where they need to be. Check in with students regularly to track their progress, make sure they can independently articulate their progress, and re-evaluate their goals should they exceed them. Cornerstone Charter High School actually refers to their educators as Relevance, Relationship or Rigor "Managers," as opposed to teachers, to reinforce the idea of goal-setting and student-centered learning.
2) Ensure that students connect their day-to-day work to their goals.
In a model where all students work on material at a different pace, students must understand why they they're working on a specific task (whether it be on ST Math or a lab report), and its relevance to their goals. At Burns Elementary School, which doesn't have traditional grades as part of its competency-based model, I asked a grade-equivalent fifth-grader who was quietly working independently to tell me what she was doing. She was able to articulate her end-of-year reading goal and then explain how her work reading S.E. Hinton's The Outsiders would get her there.
3) Emphasize student choice over task.
Students who took the most ownership of their work also had the most choice over how to demonstrate their learning. One student that stood out (also at Burns) showed the website that he developed on the former NASA astronaut Mae Jemison. Not only was he able to speak in-depth about Jemison, but he was able to describe the design of his site, and why he chose to create a website for his "evidence project"— he wants to be a web designer when he grows up and already has his eyes on graphic design schools.
We still don't have all of the mechanics figured out about competency-based learning models, but the Detroit school visits demonstrated that we are taking promising steps. Through competency-based learning, teachers have the opportunity to spur ownership in student work by setting specific goals, connecting student work to these goals, and maximizing student choice. Such a shift in instruction thrusts the locus of control onto students as they are now in the driver's seats of their academics.
– See more at www.blendmylearning.com/category/blog
---
Adam Hill is the Curator of Institutional Practice at Ingenuity Prep, a public charter school in Southeast D.C. that utilizes a blended learning model. In his innovative role, Adam captures and edits video content of Ingenuity Prep's best practices to support the professional development of its teachers and the overall growth of the organization. This year, he also holds the role of Curator of Fellowship Knowledge for the Education Innovation Fellowship. Adam graduated from the University of California, Berkeley in 2011 with a bachelor's degree in history.