Education Innovation in 2017: 4 Personalized Learning Trends to Watch
CompetencyWorks Blog
---
This post originally appeared at the Christensen Institute on January 4, 2017.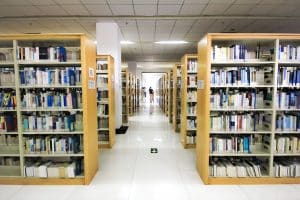 At the Clayton Christensen Institute, we track disruptive innovations in K–12 schools that upend the traditional factory-based model of school in favor of instructional approaches that better center on each individual student. Here are four trends in personalized learning we'll be watching unfold in the coming year:
1. Platform plays will play themselves out

Over the past few years, we have witnessed homegrown learning platforms crop up inside of schools trying to push the boundaries of personalization. In 2016, a number of these new cloud-based learning platforms—such as Summit Public Schools' Personalized Learning Platform, Matchbook School's Spark, Brooklyn Lab's Cortex, Alt School's Alt School Open, and Leadership Public Schools-Gooru's Learning Navigator—proliferated beyond their original founding school networks. These next-generation platforms all represent bold attempts to digitize the instructional and logistical coordination at play in successful personalized learning models. The hope is that traditional schools adopting these platforms might be able to likewise buck traditional instruction in favor of more individualized pathways and supports. 2017 will see the first robust data sets coming out of partner schools adopting these new platforms that they themselves did not develop. These schools, in turn, will provide an initial test case of an operating hypothesis in the personalized learning space: that a high-quality platform and professional development supports surrounding platform implementation could be critical levers to scaling personalized approaches across traditional settings.
2. Big assessment decisions will hit the states

The past year saw states ramping up for a new reality under the Every Student Succeeds Act (ESSA), which places far greater leeway and oversight in state's hands rather than residing with the feds. In 2017 states will get their ESSA plans off the ground and make important tactical decisions. States' approaches to assessment will prove to be key harbingers of instructional changes to come. Watch for increased focus on performance assessment throughout K–12 and better proxies for postsecondary preparation and readiness at the high school level. The assessment instruments states ultimately choose will offer clues as to what emerging definitions of 21st-century "success" will look like; these decisions will also have major implications for content providers and publishers in the short term.
3. Wraparound services will get a boost—hopefully for the sake of learning

ESSA also presents a chance for states to double down on wraparound services that support whole child health and well-being. The law requires that states consider additional measures beyond just test scores to assess student progress and school quality. New metrics, like school climate or social and emotional progress, are likely to generate demand for interventions that attend to nonacademic factors of students' experiences. Moreover, the law's Full-Service Community Schools provision offers states a pathway to fund more robust and connected supports that address nonacademic barriers to learning. The open question surrounding these investments will be which ones actually manage to drive resources in a manner that increases learning outcomes—rather than merely to increase access to supports and services. As we've written about before, efforts to bolster nonacademic health and wellness can tackle access gaps without actually driving learning. The most successful states will find ways to integrate academic and non-academic services rather than keep them siloed from one another.
4. Projects will proliferate
As personalized approaches to learning gain steam, the role of projects will garner great attention for a variety of reasons. First, schools are looking for ways to encourage hands-on learning that tests deeper learning metrics like critical thinking against real-world problems. Second, some approaches to personalized learning emphasize interest-based learning, in an effort to personalize to students' passions,. Third, projects offer a clear platform to seed collaboration in classrooms, particularly those that are using technology to support individual learning and want to combat potential isolation created by too much screen time. In 2017, schools will start looking for efficiency and reliability in the project-based learning space, likely leading to more business for technology-enabled project-based curriculum providers like New Tech Network and Educurious. The open question will remain as to how best to structure projects to mitigate free-rider issues and to ensure rigor. Still, the emphasis on critical thinking and collaboration is unlikely to subside, which will bring project-based learning even more into the spotlight in the coming year.
See also:
---
Julia researches innovative policies and practices in K-12 education, with a focus on competency based education policies, blended learning models, and initiatives to increase students' social capital.