Get Your Calendars Out
CompetencyWorks Blog
---
Two major events are coming up that are opportunities to network among innovators in education.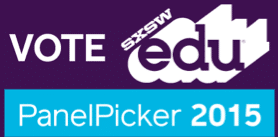 1)    SXSWedu, March 9-12 , 2015: Last year Susan Patrick of iNACOL did a standing-room-only briefing on competency education. There are four events proposed on competency education for the 2015 meeting.  Two are on higher education and two on K-12. Jump onto the Panel Picker to vote for your favorites:
K-12
Higher Education
2) iNACOL's Blended and Online Learning Symposium, November 4-7, 2014:  This year's speakers include Sal Khan and Michael Horn.  There is a full competency education strand, with Rose Colby leading The Competency Education Toolkit for Curriculum, Assessment, Instruction, and Grading; and Brian Stack, principal at Sanborn Regional High School, on How to Support a K12 Competency-Based Grading & Reporting System. Jennifer Davis from CCSSO and Adam Rubin from 2 Revolutions will be there to help you learn how to use the Roadmap for Competency-based Systems; Springpoint will have a team to reflect on  Designing New Competency-Based High Schools; and Kim Carter and Elizabeth Cardine from Making Community Connections Charter School will be there to describe how they are Igniting Learning, drawing on cognitive sciences, motivational theory, and educational research.