Going Higher and Deeper
CompetencyWorks Blog
---
Developing higher order skills requires deeper learning. As schools implement competency education they realize getting to knowled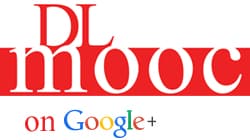 ge utilization or extended thinking requires opportunity for exploration, project-based, problem-based or real-world learning. They realize that they need to be able to go deep.
To learn more about deeper learning, a Deeper Learning MOOC is being offered from January 27 – March 21. It's free and as always with MOOC's you can actually participate according to your own schedule. The Deeper Learning MOOC is a collaboration between High Tech High Graduate School of Education, MIT Media Lab, Peer 2 Peer University, and the Deeper Learning Community of Practice. This project is generously being supported by the William and Flora Hewlett Foundation and the Raikes Foundation.  
My advice: Get 2-3 other people to work together on the activities. It's much more fun and meaningful. I've learned that I only do the full course if there is some mutual accountability as well as having the fun and support of a team.