How to Stay Up-to-Date with What's Happening in Competency-Based Higher Education (When You Have Very Little Free Time)
CompetencyWorks Blog
---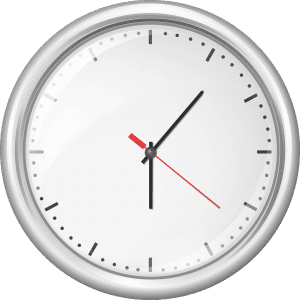 I love my job. I work on something I am deeply passionate about. I get to meet incredible change agents who are trying to solve education's most intractable issues. I am daily inspired by their endless reservoirs of creative thinking and energy. However, I have two young children and a busy life outside of my work. This leaves me with too little free time to do the kind of reading, thinking, and connecting I would like.
So when I started spending time with the competency-based higher education crowd and realized what a steep learning curve I faced, I had to get strategic. I set out to meet the best people in the field, ask them tons of questions, and find the shortcuts to get really good and credible information quickly and regularly.
As we launch into this blog series on competency-based higher education, I thought I would offer you my tricks and tips for staying up-to-date on competency-based higher education while saving time:
1. Join this online newsletter.
My number one go-to source for news on competency-based higher education is the Lumina Foundation's Daily Higher Ed newsletter. Here is why I think it is the best:
The newsletter is organized by Lumina-, national-, or state-specific articles and reports.
It includes articles on competency-based education and related work.
It is well-organized, and it takes me less than a minute to scan and decide what to read now and what to file for later.
It seems balanced. I get news about different types of higher education institutions from a range of mediums. It is one-click access to new reports and videos.
Interested? Just click here to sign up. It is free and easy, and if you don't like it, you can unsubscribe.
2. Take a look at these four websites.
www.cbenetwork.org: The Competency-Based Education Network (C-BEN) created this super helpful and easy-to-navigate website. C-BEN is a network of post-secondary institutions that actively run competency-based programs. Here are my favorite pages on the website:

About the Network: Get a quick list of institutions that are doing this work.
Resource Library: This page is amazing—C-BEN surveyed all of its members and compiled a list of "must reads" on competency-based higher education.
www.CBEInfo.org
: Western Governor's University (WGU) just went public with CBEInfo. I have been waiting for this site to go live because it is specifically designed to elevate and share stories of how competency-based education is working in the community college setting. This is not a website all about WGU—instead, it highlights the work of a group of community colleges who started competency-based education efforts with WGU's help.
www.degreeprofile.org: 
Last week, the Lumina Foundation made a brand new version of the Degree Qualifications Profile (DQP) publicly available. The DQP is a learning-centered framework that describes what college graduates should know and be able to do to earn an associate, bachelor's, or master's degree. The Degree Profile site offers information about and related to the DQP. (My next blog will talk more in depth about the DQP, what it is, and what it can offer to the K-12 community.)
3. Follow these people on Twitter.
Follow this group for a nice blend of higher education philanthropy, policy, practice, and research. Disclaimer: most of these folks are competency-based education champions.
@CBENetwork – Competency-based Education Network
@EdUnderSec – Ted Mitchell, the US Department of Education Undersecretary
@AASCUPolicy – American Association of State Colleges and Universities Government Relations and Policy Analysis Division
@HCMStrat – A highly engaged public policy and advocacy consulting firm
@LBYMay – The Hatcher Group lead on all things higher education communications
@rwmichelle – Clayton Christensen Senior Research Fellow for higher ed and author of Hire Education
@snhuprez – President of Southern New Hampshire University and CBE thought leader
@CollforAmerica – SNHU's affiliate competency-based college
@chronicle – Chronicle of Higher Education (popular and credible higher ed news source)
@jamieindy – President and CEO of the Lumina Foundation (Jamie Merisotis)
@insidehighered – Inside Higher Education (another popular and credible higher ed news source)
@LuminaFound – The Lumina Foundation
@libbyanelson – A very Twitter-active higher education reporter for vox.com
@higheredrachel – Higher Ed policy analyst for New America Foundation
@NewAmericaEd – New America's Education Policy arm
@AmyLaitinen1 – New America's Deputy Director for higher education (and a definite expert on anything related to higher ed federal policy)
@PublicAgenda – Public Agenda, facilitator, and backbone organization for C-BEN
@AlisonKadlec – Senior VP for Public Agenda, lead organizer for C-BEN
Did I miss someone or is there something worth tweeting about? Send me a tweet at @stephanie_malia and let me know who or what to track. Use the hashtag #competencyed.
4. Watch for these phrases.
I am going to set-up some Google Alerts with these terms. Here is the deal: the terms are not synonyms for competency-based higher education, but they often get talked about in relationship to this work. I will be writing more about the synonym conundrum that goes on in higher education in future blog posts:
Direct Assessment
Prior Learning Assessment
Stackable Credentials
Competency-based education & higher education
5. Read these books.
Right now I am reading these two books on higher education: "College (Un)bound" (personally loving this one, written by a journalist) and "Higher Education in America" (a bit drier than the first, written by a past University president). I chose to read both because they offer different perspectives on the opportunities and challenges facing higher education today.
A colleague also just recommended this one: "Higher Education?". The best book that I have read on this topic so far is bit outdated. However, we can learn a lot from history. It's a short, edited volume called "Measuring What Matters: Competency-based Learning Models in Higher Education".
 —
I hope you find this information to be a helpful way to jumpstart our shared journey to learn more about competency-based higher education.
Now that you have read about the ten similarities between competency-based education in K-12 and higher education (missed that blog? Read it here) and we have gotten ourselves grounded in who talks and writes about this stuff, it is time to take a deep dive into some choice topics. First, we will look at competency-based education program design in higher education, specifically the Degree Qualifications Profile.
Send me a note at [email protected] or @stephanie_malia if you have any questions or suggestions for future topics.
---
Stephanie Malia Krauss is a Senior Fellow at The Forum For Youth Investment focusing on issues of youth readiness and competency-based education. She was previously President and chief executive officer of Shearwater Education Foundation.