In Real Life: How Do CBE Systems Manage Differences In Pace?
CompetencyWorks Blog
---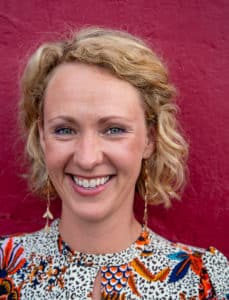 This article is the sixth in a nine-part "In Real Life" series based on the complex, fundamental questions that practitioners in competency-based systems grapple with "in real life." Links to the other posts can be found at the end of this article.
Competency-based education (CBE) systems meet students where they are and support them to master a pre-defined set of learning targets at their own pace. Managing a group of learners who are at different places in their learning might seem doable if their paces are similar, but what about students who deviate widely from the class norm or "teacher pace"? Are there limits to how quickly or slowly students are allowed to move through the system?
To better understand how competency-based systems reckon with these questions, I sat down with Mallory Haar, who teaches English as a New Language and English Literature at Casco Bay High School in Portland, Maine.
Casco Bay High School is a small school of choice serving roughly 400 students. About one-third of its students are multilingual, including a large refugee population originating from East African countries. It is an EL Education school structured around longer-term project-based "learning expeditions" on topics relevant to the community. The school was featured in a four-part series on CompetencyWorks in 2015.
Haar has been teaching English as a New Language and working with multilingual students at the school for the past eight years. She teaches one section of a sheltered language course and one section of English Literature; the rest of her day is spent collaborating with other teachers to support differentiated instruction for the multilingual students in their heterogeneous classrooms. Haar also helps coordinate the school's professional learning community on equity literacy. Across the district, she collaborates with instructors at other schools to create professional development supporting English language learners as these schools make their own strides toward proficiency-based education.
In our interview, adapted below, Haar describes how Casco Bay relies on transparent expectations and a culture of revision to support learners with a diversity of needs, strengths, and prior knowledge to reach proficiency.
Jennifer Poon: How did Casco Bay come to discover – and desire – a competency-based model of teaching and learning?
Mallory Haar: Casco Bay was founded to be a small, proficiency-based school since the beginning. Our Principal, Derek Pierce, came from another Maine high school that was not proficiency-based, but he had a vision for a way to educate that incurs the most potential learning and builds proficiency for all students – as opposed to current systems that are susceptible to teacher discretion, graded on a curve, and opaque about what is important for students to learn. We wanted a way to hold high expectations for our students, focus on the learning that is most essential, and reduce bias and unfairness inherent in the traditional system.
JP: So how does it work? How do students encounter learning at Casco Bay, and how is their progress represented?
MH: We built a system that defines standards (big ideas and skills) for each discipline, which are aligned to the district's Graduation Standards, and we mapped out opportunities for students to show proficiency on the standards in each course. Students must meet each standard in the context of a course, but we also have some recursive standards which need to be met more than once within a year, or multiple times over four years.
We grade student work with rubrics that force transparency and also promote ownership among the students. This empowers learners to get clear about what the priorities are.
We also created a grade for Habits of Work and Learning (HOWL) that is separate from students' grades on standards. Students earn their HOWL grades through (1) Engagement, such as completing the daily lesson, attempting an activity on their own, etc.; and (2) Preparedness, such as completing homework or doing what you say you're going to do. Students are motivated to earn HOWL grades because a good HOWL grade will give them opportunity to continue revising their work even after the window for an assignment is over. The rationale is that if they're giving effort and showing up, they should be given the opportunity to continue revising.
JP: On the topic of revision, in what ways does your system encourage students to continually deepen their learning?
MH: We really believe in a culture of revision. We are constantly giving students feedback, having them make tweaks, and giving them the opportunity to decide how they're going to revise their work in order to meet the standards. Kids end up digging in much more deeply into what they're learning when they can identify what they need to do to improve.
While some people may feel that an unscaffolded, on-demand test is the best way to tell what students can do, we believe that the opportunity to deepen learning through feedback and revision is a better mode of assessment, as it fosters continued learning. This reflects the culture of revision in real professional life, too. It builds habits of work and reflection that students need throughout their lives.
For example, in professional life, you rarely complete a writing task with no review or revision. So in English class, how important is it that you can fire off an essay on demand? It comes down to a philosophical question about what kind of learning do we really value.
JP: How do you "meet students where they are" and adjust instructional strategies so that learning is most effective for each student?
MH: This is always a growing edge for us, but as a staff we rely on a robust battery of formative assessments. For example, suppose we're working through a novel in English class. I might design a discussion-based activity that surfaces prior knowledge and comfort with the reading level. This might also be an opportunity to assess HOWL skills. I would then adjust instruction based on these results.
Also, our professional learning communities have introduced language around "tiering" students based on needs. Tier determinations are not static and are revisited or re-tiered for each course or even for each expedition or task within a course.
We look at formative assessment data and determine where each student falls in one of three tiers: (1) students who can benefit from best-practice differentiation and choice in how they engage in the work, (2) students who can meet proficiency in the grade-level standard but will need additional scaffolds or adjustments of some sort, and (3) students with significant language plans or IEPs and who are not yet able to meet grade-level standards. These students will need to work at a level more appropriate to where they are, such as reading a book at a different grade level or writing a paragraph instead of an essay to show quality writing. If they are not yet able to meet grade-level course standards through this work, they can earn elective credit, which still counts toward graduation, and they'll have the opportunity to earn course credit later in the year or in their high school career as their skills build.
JP: What steps are taken to ensure students have understanding and ownership of where they are and where they need to go in order to reach mastery?
MH: Proficiency-based education means we are explicit about what the non-negotiable essential skills and competencies are that all students need to be able to show they can do to reach a minimum bar.
For each task, students are given rubrics in advance, and we spend time together becoming fluent in what the rubric means. In every big assessment we embed self-assessment reflection using the rubrics and opportunities for revision. We also use the rubrics in peer review protocols. These are part of our everyday teaching.
Students also know their progress in relation to course expectations. We have regular conferences with students and weekly structures in which they can receive academic support in areas where they are still reaching mastery.
In terms of ownership, the conversation about HOWL is a really big one. When you have an additional grade for habits of work that can buy you extra time for your work, it forces students to reflect on, "what am I doing to advance my own learning, and what can I do that is under my control?"
JP: Are students able to speed up or skip ahead when they demonstrate mastery in a given area? Are there limits to this flexibility?
MH: We have a culture of revision that focuses on depth over speed. Whenever we give an assessment, we make it clear what it looks like to meet and exceed the standards assessed. We try to ensure that exceeding is more than doing an "additional thing" (such as reading an extra book) but instead reflects a deeper, more analytically complex task.
Students are typically all working on the same standard at the same time in a particular course, but the way they are working on those standards will differ. For students that are clipping along, we want them to keep revising and deepening their work. There is a minority, maybe just 10% of kids, who just want to earn a 3 ("meets the standards") and move on to the next thing. For them, we use the rubric to identify ways they can continue to advance the quality of their work and earn "exceeds" grades. For most kids, they genuinely want to keep pushing their work to achieve higher-quality work.
In disciplines like humanities, we also require students to build a body of evidence for meeting the standards, showing that they can meet it multiple times through multiple opportunities. If a student nails it once, can they nail it at least two or three more times?
JP: In what ways does the system support students when they are struggling in a given area?
MH: First, we routinely build one or more rounds of feedback and revision into each assignment. In addition, the whole school freezes for one hour on Tuesdays and Thursdays for Academic Support during which students are assigned to teachers for a school-wide study hall. They can use this time to work on standards they didn't meet, deepen their work, consult with other teachers, etc. This is essential for reinforcing a culture of revision.
We also have Block 7, in which every teacher spends one day per week offering additional support to students for three hours after school.
After the expected rounds of feedback, when final assignments are due, there's usually still a revision window, such as 2 weeks, to turn in additional revisions and keep deepening the work. After the revision window closes and the class moves on to the next topic, students that have good HOWL grades can still take advantage of end-of-trimester "make up time" (also called "mud school" after Trimester 2 and "summer school" after Trimester 3) when they can turn in any outstanding assignments from that trimester as long as they have been taking advantage of Academic Support and Block 7 to get feedback and revise the work.
If a student's HOWL grades are low, they can still access the after-school supports, but it is no longer free due to the fact that teachers are staying beyond their contractual day. We charge a fee on a sliding scale based on students' free and reduced price lunch status. It can feel a little dicey to require them to pay, but we wanted to communicate that revision is a right of students who keep their HOWL grades up, not a guarantee.
JP: How does the system support students who might be struggling across the board?
MH: In our district, students "age out" when they are 20 years old, so we work hard to help each student reach mastery before this cutoff. For example, if an ELL student comes to us in their Senior year and is struggling to earn course credit, we partner with Portland Adult Education to create a schedule that will be the best to advance this student's language and skills, and that creates an on-ramp so they can continue to learn until they age out.
It's tricky – we're still reckoning with the ways in which a proficiency-based diploma can preclude some kids who have significant English language gaps from having a shot. But we believe in the merits of our system compared to a more traditional system.
In a non-proficiency-based system, teachers might give a "gentleman's 70" to students who are working hard but just don't have the language skills – but is that fair either? Passing them along without really having the language and skills that they need? But we need to realize that if we're going to maintain high expectations for everyone, we need to be serious about transforming the way that we teach. We will need a robust set of differentiation practices in every school and class.
One thing we've learned is the importance of having an ELL teacher that can work with colleagues to co-create and co-design layers and scaffolds for English language learners across all their classes.
—
Read the rest of the "In Real Life" series at the following links:
—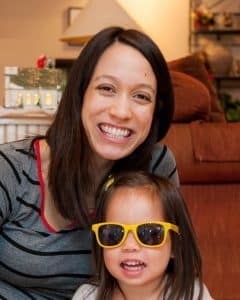 Jennifer Poon's mission is to effect social justice by modernizing the public education system to be more responsive to the needs of all learners, especially those most historically underserved. Currently, she is consulting on projects of interest while serving as a Fellow with the Center for Innovation in Education. Previously, Jennifer directed the Innovation Lab Network at the Council of Chief State School Officers. Prior to that, she taught at King/Drew High School in Compton, CA. Tweet to her @JDPoon.