It's Time to Submit Proposals to the CBE Strand at iNACOL
CompetencyWorks Blog
---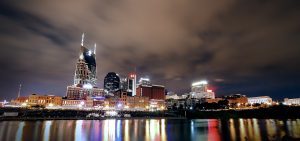 iNACOL is now accepting Requests for Presentation Proposals to present at the iNACOL Symposium, held at the Nashville Music City Center in Nashville, Tennessee on October 21-24, 2018. This year's theme is: Driving the Transformation of Learning. iNACOL's annual conference is the premier learning conference for those driving the transformation of education systems and accelerating the advancement of breakthrough policies and practices to ensure high-quality learning for all. Experts, practitioners, educators, policymakers, researchers, and innovators gather and work to transform education.
To access the RFP and submit your proposal to present, please click here. The deadline for submitting presentation proposals is Friday, March 16, 2018 at 11:59 p.m. ET. You can download the RFP questions in advance by clicking this link. The iNACOL Program Committee will notify applicants of proposal status no later than Tuesday, May 8, 2018.
The iNACOL Program Committee will give priority to proposals that provide engaging and interactive learning opportunities; model personalized, competency-based learning environments; draw on participant experiences; and promote dialogue and exchange.
For tips on submitting your presentation proposal, we are hosting a Special Edition Webinar on Thursday, February 22, 2018 from 2:00 – 3:00 p.m. ET. The webinar will explain the RFP process and timeline for proposal selection, and highlight ways to design interactive sessions that generate meaningful collaboration and foster engagement. Register for the webinar here. If you can't attend the webinar due to timing issues, you can still register and we'll send you the archived webinar to view.
If you have questions regarding the RFP, please contact Christy Ellis, Events Project Manager, at [email protected]. For other frequently asked questions, explore the Symposium FAQs web page.
Registration for the Symposium will open in early spring. Find more information on the iNACOL Symposium website, and follow our Twitter, Facebook and LinkedIn feeds for updates.