January 2018 CompetencyWorks Catch-Up
CompetencyWorks Blog
---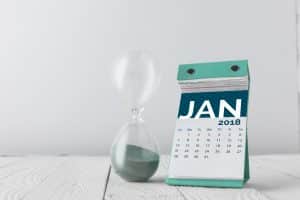 Here are the highlights from January 2018 on CompetencyWorks. Happy reading. And let us know if you have questions you want us to delve into!
CASE STUDIES AND SITE VISITS
Wisconsin Series (Kettle Moraine)
EQUITY
Quality and Equity by Design Series
Cultural Responsiveness Starts in the Principal's Office by Joseph Ellison
POLICY
Sketching Out the Vision for a Competency-Based Policy Platform
A Growing Movement: Behind the Shift to Competency-Based Diplomas by Tyler Barnett
REFLECTION
A Big District Strategy for Implementing Competency-Based Education
LEARNING SCIENCES
Moving Forward with the Science of Learning
Ten Cornerstones of Cognitive Learning Sciences
HIGHER EDUCATION
We Are in the Midst of a Historic Paradigm Shift in Education by Craig Schieber
A Paradigm is a World of Circumscribed Tools, Rules, and Problems by Craig Schieber
What Are Your Institution's Needs for an Enterprise Technology System?
Competency-Based Education: Understanding the CBE Student's Experience by Jill Loveless
EDUCATOR RESOURCES
The Single-Point Mastery Rubric by Joy Nolan
What's New in K-12 Competency-Based Education? by Ashley Jones
Student-Led Conferences Drive Deeper Learning—And Are Less Time-Consuming Than You Might Guess by Joy Nolan
AROUND THE WEB
Getting Smart
iNACOL
Students at the Center