Just Around the Corner: New England Secondary School Consortium Conference
CompetencyWorks Blog
---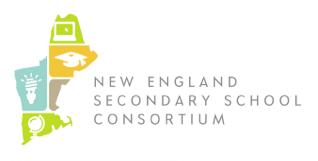 With interest in competency education growing rapidly, it's absolutely critical that we make it easier for people to learn about what competency education is, what some design choices are, and some of the prevailing implementation issues surrounding competency education, so that they can develop robust systems that will move the needle.
One opportunity is just around the corner. The New England Secondary School Consortium's upcoming meeting is highlighting competency-based (or proficiency-based) models from Connecticut, Maine, New Hampshire, and Rhode Island.  Below are a few of the schools that will be sharing their learning. If you are attending, we would love to have you share a few of your "a-ha!" moments on CompetencyWorks.
Mastery Lessons: Year One in Our Transition to a Mastery-Based Diploma is offering a panel of students and educators from High School in the Community in New Haven will share their insights into creating a mastery-based, student-centered model.
Better Together: Community-Driven School Change describes Maine's Sanford High School's process of creating a shared vision, reshaping relationships, and supporting educators in partnership with the Re-Inventing Schools Coalition.
World Class: The Lebanon NxGL Learning Studio highlights how Lebanon High School in New Hampshire is creating a next generation model that includes rigorous college and career instruction, anytime/anywhere learning and comprehensive system of supports.
Be Honest: Are You Standards-Referenced or Standards-Based? is a look at Rhode Island's Cumberland High School's journey to overhaul grading, assessment and reporting.
Personalized Pathways to the High School Diploma focuses on how Nashua High School North (NH) is reducing dropout rates and expanding college-level opportunities in a high poverty district.
Pathways to Success: Proficiency-based Career Academies features Foster-Glocester Regional School District in Rhode Island.  Ponaganset Middle and Ponaganset High School are creating a 6-12 pathways.