Kettle Moraine: Where the Future of Education is Being Created Student by Student
CompetencyWorks Blog
---

This article is part of a series on personalized, proficiency-based education in Wisconsin and the first in a ten-part series on Kettle Moraine. Start the entire series here.
There are many reasons to learn about what Kettle Moraine School District is doing:
Personalizing education;

Opening up learning by using a learner continuum rather than grade level standards;

Multi-age classrooms;

Chartering schools to test innovations prior to scaling;

Micro-credentials;

Place-based learning; and

Community outreach and community partnerships.
Similar to Waukesha's STEM Academy, Kettle Moraine (KM) is using a learner continuum that recognizes where the student is and where they will go. Although the standards might be the same, organizing around the learner rather than the grade level opens up new ways of organizing learning. It's easier to think about meeting students where they are. It's easier to allow students to learn above their grade level. It's easier to think about providing students multiple opportunities for how they learn, as teachers must have resources and assessments prepared for students at different places along the continuum. This is the direction every district should be going.
This series is designed to help you understand the Kettle Moraine (KM) approach and how they are making it work. But don't get too excited. Kettle Moraine is implementing personalized learning based on a strong culture of learning, a belief that students can learn to be independent learners, and a few powerful structures including a graduate profile and learner continuua. And each personalized learning school has then selected their own themes, their own learning designs, and instructional strategies to emphasize. Thus, you are not going to find an easy recipe for replication. Wherever I could, I've added links to KM video and resources so you can go even deeper. I truly encourage you to take the time to read this series slowly.
Get Ready to Read This Series
To get ready to read this series, I also encourage you to do two things and to consider two things.
First, become familiar with the Wisconsin Institute for Personalized Learning's three core ideas of personalized learning. (See article on IPL.) It's important to remember that when people in Wisconsin talk about personalized learning, they are talking about:
A

learner profile

for students to use to clarify their interests and that clearly shows where they are in their learning. This is not the same as teachers collecting information or a bureaucratic approach to documenting everything you could possibly ever want to know about a student but will never use. This is about empowering students to be thinking about their interests, fascinating questions they might want to pursue, and how they are progressing in their learning.

Customized learning

means that every student is taking a different path. They may be taking the same course, receive the same direct instruction, or participate in the same seminar. However, the way they learn, the topics they choose to pursue, the amount of support they receive (including time), how they demonstrate their learning, and the intensity of coaching to build skills of an independent learner will likely vary to some degree.

Proficiency-based progress

ensures that students are fully demonstrating the level of proficiency for the performance level they are working at (not necessarily the grade level) and building the skills they need for the next step in their learning. KM is committed to meeting students where they are (i.e., the zone of proximal development.)
The second thing to do is take some time to read the KM Personalized Learning Look Fors and figure out where you are in your own school and thinking. The reason is that KM is pushing the envelope in many ways about what it means to be learner-centered. I certainly found some of their approaches difficult to fully comprehend until I could identify the places where my own thinking was holding me back. It has taken me months to write this piece because I've been sitting with some of the ideas, especially how they think about the continuum of learner independence, trying to pluck out assumptions that were getting in my way.
To Consider: Size and Homogeneity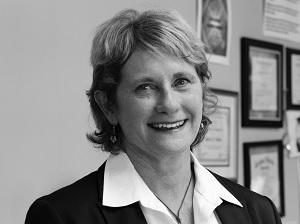 There are two things to consider when you read about Kettle Moraine. First, great things come in small packages. Kettle Moraine is a small district of 4,000 students located 30 miles west of Milwaukee, serving primarily middle and upper income communities. The size allows the two powerhouses of change, Superintendent Patricia DeKlotz and Assistant Superintendent Theresa Ewald, to easily stop by classrooms, touch base with teacher leaders, and do what I might call "walk-by leadership."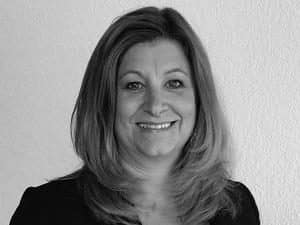 They are also organizing the campuses to create small learning communities or micro-schools. The one high school campus houses the comprehensive high school and three charter schools that each serve between 100-170 students. The small size helps students feel that they belong. When you have five or six teachers working with 100 students, it is much easier to build relationships, identify when a student is suddenly struggling in a way that calls out for extra support, and provide quick, on-the-spot problem-solving and planning. Micro schools allow teachers and learners to co-create the day-to-day operations as well as set the vision for the direction of the school. Decisions are made through dialogue, not by memo. The middle school is also broken into houses of approximately 125 students with six teachers, again allowing for the open space and high degree of personalized learning you will read about in Create House.
Second, it is important to point out there is a relatively high degree of homogeneity at Kettle Moraine, with 13 percent of students identified as FRL and nearly 90 percent white. Approximately 36 percent of students in the district enter through open enrollment from other districts, bringing a broader range of learning experiences and more socioeconomic diversity. The KM philosophy is that schools belong to the community. Therefore, programs and offerings for students should be based on the needs of learners as defined by the community. In a learner-driven system (whether in low SES or high SES), the educational system should flex to the needs of the learner. However, to date, Kettle Moraine hasn't had experience and hasn't been organized to serve students from concentrated areas of poverty; students from families with little post-secondary education, training, or career exposure; or students who are bearing the burden of institutional racism.
Readers, you will certainly be inspired by Kettle Moraine and the personalized schools in Waukesha. However, don't expect to see academic and social-emotional strategies and practices to support students who are three or more grade levels behind their age-based grade level. Don't expect to see strategies to support over-age, under-credited students. We are going to need to learn from many other districts and schools that serve more diverse communities to build a system that is intentional about putting into place all the pieces for creating a more equitable education system and more equitable America. I'll look forward to seeing a district that wants to build on the KM philosophy in a much more diverse socioeconomic community or one that serves our most marginalized communities.
Visiting Kettle Moraine
One of the challenges that leading districts have is that everyone wants a visit, an interview, or access to examples of resources. (Dear funder partners: You need to step it up and help districts make their information available on the web and provide support for coordinating visits.) Kettle Moraine is definitely overwhelmed by requests from other districts and organizations. I'm personally pleased that KM is limiting visits because it honors their students and allows energy to be focused on continuing the transition and exploring other innovations. I've witnessed many schools lose their innovative edge by directing too much energy toward teaching other districts when they haven't put all the pieces into place yet for their own system to be sustained. There are three avenues to learn about and engage with KM educators through TransformED (the next one is February 2 -3, 2018), the Institute for Personalized Learning, and the annual ReChargeED unconference. Check out this page to get more information about how to visit Kettle Moraine.
If you feel that you must visit Kettle Moraine right now, I recommend you go after you have learned as much as you can about personalized learning and competency-based education so the innovations make sense rather than bewilder you about how you might do it yourself. The educators at Kettle Moraine are doing important work creating the future of education in the United States. When you visit, please honor them by coming as well-informed colleagues. Also, please visit after your district has committed to creating a personalized, proficiency-based system and not as part of your investigation of discovery about whether you should or shouldn't transform your system to be effective for all students.
Articles and Resources About Kettle Moraine
In the next article in the series, How They Got Here and Where They are Going, the major steps Kettle Moraine School District took to begin to personalize their schools will be discussed.
Read the Entire Series: