Last Week's News on Competency Education
CompetencyWorks Blog
---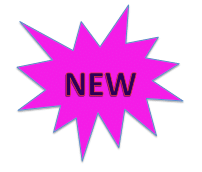 Here are a few highlights about competency education from last week!
About K-12
The Washington Post interviewed Camille Farrington, author of Failing at School: "Instead of using units and seat time and accumulating credits, let them have real world experiences and then come back and show they have these competencies that they need."
Andy Calkins, Deputy Director of Next Generation Learning Challenges, discusses the relationship between personalization, blended learning and competency education emphasizing degree of individualization and transformation in Moving Towards next Generation Learning.
About Higher Education
Western Governors University's Teacher Prep, a competency-based program, is ranked as #1 Teacher Prep Program by U.S. News and World Repor
New England Board of Higher Education is hosting a meeting on October 20th on the Case for Competency-based Education: A New Age of Teaching and Learning. Speakers include: Alison Kadlec, Vice President, Director of Public Engagement Programs, PublicAgenda; Amy Laitinen, Deputy Director, New America Foundation; Mike Offerman, Consultant, President Emeritus, Capella University; Pamela Tate,President, Council of Adult and Experiential Learning (CAEL); Barbara E. Brittingham,President,Commission on Institutions of Higher Education,New England Association of Schools and Colleges; Michael Milligan, Executive Director, Accreditation Board of Engineering and Technology; Carol Geary Schneider,President, Association of American Colleges and Universities; Linda Schott, President,University of Maine Presque Isle; Sally M. Johnstone,Vice President for Academic Advancement,Western Governors University; Scott Kinney,President, Capella University; Kate Kazin, Chief Academic Officer, College for America at Southern New Hampshire University; Roxanne Gonzales, President,Granite State College; Becky Klein-Collins, Senior Director of Research and Policy Development, CAEL; Ed Klonoski, President,Charter Oak State College; Jay Box, Chancellor,Kentucky Community and Technical College System; Charla Long, Dean, College of Professional Studies,Lipscomb University
 Happy Fourth of July!