Meet Five New Opportunity by Design High Schools
CompetencyWorks Blog
---
We're thrilled to support five new, mastery-based Opportunity by Design high schools opening their doors to students this fall. This brings the number of Springpoint Opportunity by Design schools to ten, serving more than 5,000 students over the next four years.
These schools were designed in partnership with Springpoint through a year-long planning process as a part of Carnegie Corporation of New York's Opportunity by Design initiative. While each school is unique, they were all designed based on Carnegie Corporation of New York's 10 Design Principles for effective secondary school models.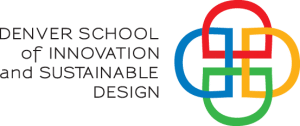 Denver School of Innovation and Sustainable Design (DSISD), with Denver Public Schools, will offer project-based learning, internship opportunities, and early participation in the college experience. The school's curriculum focuses on cognitive skill development and STEM through meaningful projects, collaborative learning experiences and real-world application. Students will advance upon demonstrated mastery of competencies. Learn more on DSISD's website, Facebook and Twitter.


360 High School is a student-centered model in the Providence Public School District, which will provide 360 degrees of support for students. It focuses on personalized, empowering learning opportunities for students. This school was designed through a robust community-based process, with working groups comprised of local students, teachers, parents and community members. Learn more on Facebook and Twitter. See the video below for more on the school's model, and read our interview with Principal Kerry Tuttlebee and Teacher/Facilitator Chris Audette here.


Evolutions High School in the Providence Public School District is deeply committed to incorporating student voice in the school's design as it grows. At Evolutions, students will become global citizens through an enriched engagement with community partners. In each course, students rotate between different learning stations, which offer online and in-person learning opportunities. Similar to 360 High School, Evolutions was designed with community, student, and parent input. Learn more here.


International High School at Langley Park is a new public high school for English language learners who have recently immigrated to the Langley Park area of Prince George's County. This school will focus on scaffolding and differentiating instruction specifically for students who have limited English accessibility. The model will enable ELL students to learn with each other and individually through project-based learning and individualized, mastery-based experiences. It is grounded in the community through a partnership with CASA de Maryland, and will actively engage parents in the school. Read our interview with principal Carlos Beato here.


International High School at Largo is a new public school for a diverse set of English language learners from across Prince George's County Public Schools. This school will give students multiple opportunities to show mastery, and will emphasize early preparation for college and post-secondary opportunities. Similar to International High School at Langley Park, this school is grounded in the community through a partnership with CASA and will engage parents and external partners to enrich the school. Learn more here.
Learn more about Springpoint on our website. For more updates, follow us on Twitter and Facebook.
---
JoEllen Lynch is Executive Director at Springpoint Schools. Springpoint is funded by Carnegie Corporation of New York as part of the Opportunity by Design initiative and is incubated at the National Center for Civic Innovation.