November 2017 CompetencyWorks Catch-Up
CompetencyWorks Blog
---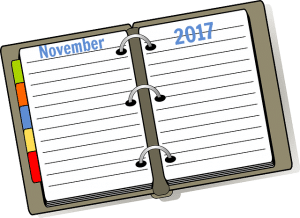 Here are the highlights from November 2017 on CompetencyWorks. Happy reading. And let us know if you have questions you want us to delve into!
CASE STUDIES AND SITE VISITS
Wisconsin Series
QUALITY AND EQUITY
Quality and Equity by Design Series
NATIONAL SUMMIT
Update on the National CBE Summit November 8th
HIGHER EDUCATION
What's New in Competency-Based Higher Education? by Natalie Abel
Have You Read the Recent Journal of Competency-Based Education?
Webinar on CBE Student Outcomes Metrics Framework
New Research Answers Whether Technology is Good or Bad for Learning by Michael Horn
EDUCATOR RESOURCES
What's New in K-12 Competency-Based Education? by Natalie Abel
REFLECTION
Steps Toward Maturity: Making Meaning of the Mindsets and Skills for Student Agency (Part 1)
Steps Toward Maturity: Introducing the Concept of Student Autonomy (Part 2)
Highlights from the CBE Leadership Forum at iNACOL17
POLICY
Are Non-Traditional Diplomas and Transcripts Barriers to Implementing Personalized Learning? by Karla Esparza-Phillips
AROUND THE WEB
Center for Collaborative Education
Institute for Personalized Learning