October 2018 CompetencyWorks Catch-Up
CompetencyWorks Blog
---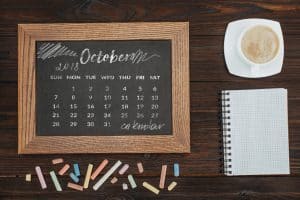 Here are the highlights from October 2018 on CompetencyWorks. Happy reading. And let us know if you have questions you want us to delve into!
CASE STUDIES AND SITE VISITS
Aotearoa New Zealand
Mill River Unified Union School District
REFLECTION
Enjoying Learning or Completing Tasks? How Do You Explain Competency-Based Education?
PROBLEMS OF PRACTICE
What Not To Do: Six Problematic Practices in the Transition to Competency Education
iNACOL 2018 SYMPOSIUM
Competency-Based Education: The Break from Tradition that Our Schools Need by Brian Stack
Customizing a System for Us by Us by Lisa Balata and Eric Lasky
"Find Your Tribe, Love Them Hard." ~Danielle LaPorte by Brenda Vogds
A Review from an iNACOL Newbie by Ann Hadwen
EDUCATOR RESOURCES
What's New in Competency Education
Building Our Assessment Literacy
Quality Principles for Competency-Based Education
EQUITY
When Equity and Student-Centered Learning Go Hand in Hand
HIGHER EDUCATION
The MTC Network: Reinventing How Students Prepare for College, Career, and Life by Stacy Caldwell
Becoming an Effective Educator of English Learners: Job-Embedded, Competency-Based Professional Development for All Teachers by Laureen Avery
AROUND THE WEB
Education Week, Next Gen Learning in Action Blog
ExcelinEd, Ed Fly Blog