Performing To Our Potential
CompetencyWorks Blog
---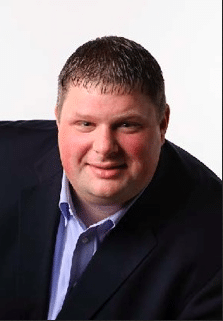 This week, I had the pleasure of meeting with the folks at the Boston Day and Evening Academy (BDEA) in Roxbury, MA.  I always enjoy visiting with practitioners and students, as they offer great insights into what's working and what isn't, something I don't always get in my own day-to-day activities.
Two things struck me about my visit and I want to write about both of them.  The first thing that became very obvious early in the visit is how wonderfully simplistic their model is.  They begin with the standards — once the Massachusetts state standards, and now the Common Core State Standards — and unpack the set of standards into more accessible competencies that are easily understood by students, parents, and teachers.  From those competencies, they create course-specific benchmarks that students must meet in order to earn the distinction of being competent or highly competent in a given course.  Students are assessed upon enrollment in BDEA to determine "where they are," an individual education plan is created for each student, and each student is given the time, resources, and support they need to become competent in the material.  I don't mean to suggest that the work of unpacking standards and creating competencies is simple…to be sure, it isn't.  But the model itself is simple and completely logical; something I think we can all agree is sometimes missing from our education system today.
The other thing that really struck me is how much the students enjoy being at school.  The way I see it, the measure of a "good" school is whether or not students enjoy going to it.  No amount of test scores, teacher evaluations, or other data points matter if students don't enjoy going to school.  Because, if kids don't enjoy going to school, they won't go.  If they don't go, nothing else matters.  One student commented that BDEA provided, "…small places, good people, and [it's] easy to get around (the school). Students get overwhelmed and discouraged at regular high schools.  Everyone wants to learn new things and not be stuck learning the same thing we've known for years, and our school provides that."  From that quote alone, I think it's safe to say BDEA is a "good school."
For anyone interested in moving to a competency-based model, BDEA is a great case study on creating a simple model that meets students needs while, as one student put it, "challenging us to perform up to our potential."
---
Jesse Moyer serves KnowledgeWorks as Manager of Strategic Initiatives. In this role, he works closely with states on advocacy opportunities, focuses on research in support of KnowledgeWorks' policy publications, and provides leadership for special projects that cut across the organization.