Re-Learning and Reassessment
CompetencyWorks Blog
---

While that last planning year was filled with excitement and adventure, we hadn't anticipated the journey that was to come. (See previous post and related resources on the wiki)
Spaulding High School has just completed year one of its implementation phase and has leaned so many valuable lessons ranging from just-in-time learning to re-learning to reassessment, just to name a few.  While we don't necessarily have all of the answers yet, we certainly have generated a few solid questions that we are actively responding to.
Among those questions falls perhaps the biggest: How do you manage re-learning and reassessment within the constraints of school?!  We are implementing a progressive way of assessing and promoting students within a very traditional setting which presents constraints.  Some of these constraints include: bells, scheduling, teacher contracts, and access to technology. 
In an initial response we, officially scheduled re-learning and reassessment days in our school calendar.  The idea was that students who were Not Yet Competent would come in to work on the Competencies that they needed help with while the students having already demonstrated mastery could engage in enrichment activities or serve as peer tutors.  What we learned is that it is critical that a teacher follow a clear protocol for effectively communicating expectations with their students, as well as those students' parents.  As we continue to offer these opportunities to our students we will certainly need to work on establishing clear protocols for teachers to follow in order to increase student engagement in the re-learning and reassessment process.
We have also learned that for many students, their needs in terms of re-learning and reassessment are so great that our scheduled days were not sufficient to meet the needs of these learners. (See example of letters to parents on wiki)  In response to these needs we plan on implementing Support Blocks during year two of our implementation.  While we are utilizing the summer months to more clearly define the purpose and structure of Support Blocks, the general purpose statement and structure that we currently have drafted is as follows:
Purpose: Freshmen First!  The purpose of support block is to provide intervention, with support of the classroom teacher, to freshmen who are Not Yet Competent in core course competencies and are in danger of not earning course credit.  The purpose is to embed additional academic support to students while their courses are in progress.  The desired outcome is that by embedding this support during the constraints of the course that student success will increase, resulting in less freshmen core course failures.  A strong focus will be placed on standard-level freshmen math, English, science and social studies courses.
Structure: In order to support the implementation of Support Block there will be three teachers who will collaborate with one another to ensure that teachers' referrals are being pursued and that students' instructional & assessment needs are being met.  Those teachers are defined:
Core Course Teacher = the teacher assigned to teach the course
Support Teacher = the teacher who is assigned to co-teach the course & assist in competency recovery, additional instruction and administering reassessment.  This teacher will also be responsible for communicating with the core course teacher regarding any student progress updates
Duty Teacher = the teacher whose duty it is to accurately track student attendance to support block & communicate that attendance with the core course teacher
Each support block will be staffed with one support teacher and one duty teacher.  Both of these teachers will be qualified in their respective content areas.
In order to enhance communication & coordination between the freshmen standard-level core course teachers and the support teachers, the support teachers will co-teach within the first few weeks of the semester.  Having a presence in the day-to-day instruction will enable the support teacher to more effectively work with eventual referred students.  As students begin to be referred to Support Block the Support Teacher will work with the referred student(s) outside of the classroom, following the referral completed by the core course teacher.  Before sending the student back to the Core Course Teacher the Support Teacher will complete the referral and send back any student work to the Core Course Teacher for review.
The duty teacher will ensure that all students are signing in to support block.  The duty teacher will also email the classroom teacher a confirmation of the student's attendance.  These tasks will be completed during assigned duty times.
All Support Block rooms will be supplied with each relevant course's competencies & performance indicators as well as a supporting text.  A computer will also be available during Support Block.
Of course, we are also realistic that there is yet another student population that will need an even deeper level of intervention and support along their journey to Competency.  In response, we are working feverishly on determining and supporting a number of Alternative Pathways.  The idea is to establish a variety of options for Competency Recovery that extend beyond the classroom walls and to actively engage students in finding a pathway that will best match their needs.  For some students this means registering for a PLATO course.  It should be noted that our district invested time and energy into ensuring that all PLATO options were in alignment with our defined course competencies.  Additionally, we have created supplemental forms of assessment to supplement this recovery work.  For other students, their Alternative Pathway may be to work one-on-one with a tutor in an alternative environment.
While we continue along our journey we are certain to continue to identify new challenges and opportunities.  Regardless of what those end up being, we have invested the necessary time to the processes that have produced the level of understanding and commitment to this work that is essential to have in order to implement real change.  Our focus as we move into year two will dig deeper on the place where the rubber meets the road, on instruction.  Also, as the high school moves into year two, the rest of the district is moving into their preparatory year of building their own framework.  In the fall of 2013 the entire Rochester School District, K-12 will be opening its doors fully Competency Based!
Related Posts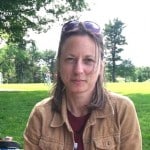 ---
Erica Stofanak is a Curriculum, Instruction & Assessment Coach for the Rochester School Department where she works with teachers not only on building a framework to support Competency Based Instruction & Assessment, but how to implement it within the constraints of school as we currently know them to be.