Reaching the Tipping Point: Insights on Advancing Competency Education in New England
CompetencyWorks Blog
---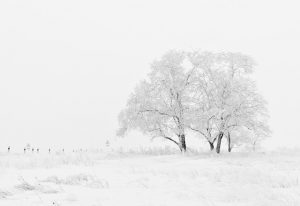 This article begins the series Reaching the Tipping Point: Insights on Advancing Competency Education in New England. On January 11th, CompetencyWorks is hosting a webinar to explore K-12 competency-based education policy and practice across five New England states: Connecticut, Maine, New Hampshire, Rhode Island, and Vermont (with a brief look at Massachusetts). Paul Leather of New Hampshire Department of Education and David Ruff of Great Schools Partnership will join Chris Sturgis in exploring lessons learned from New England.
Competency education is expanding across the country as a means to ensure that all students are mastering the skills and knowledge to be successful in college, careers, and civic life. In the New England region, competency education is developing and expanding at unprecedented rates: about one-third of districts in this region are planning or transitioning toward competency education. This series consolidates insights offered by the hundreds of policymakers and education leaders across the New England region who are leading this transformation and creating competency-based systems to better serve students.
This series begins by looking at why and how the New England region embraces competency education. It then turns to insights into the policy strategies being used across states and analyzes the impact of competency education on quality, equity, scaling, and sustainability. Throughout the series, we will add snapshots of the New England states.
Major Lessons Learned
There are three major lessons learned that need to be taken into consideration by anyone advancing competency education:
It takes leadership at both the district and local levels to venture forth to transform districts.

It takes state leadership willing to create an enabling policy environment with a suite of supports.

The synchronization of supportive policies in concert with building capacity for educators and practitioners are keys to success.
For more state resources and recommended reading, visit the CompetencyWorks wiki.