Recommendations for 2014 iNACOL Blended and Online Learning Symposium?
CompetencyWorks Blog
---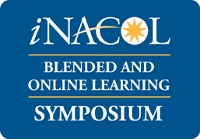 There are only a few meetings each year to gather to learn from each other about competency education. Two are coming up next month — the Northwest Proficiency Conference for Oregonians on March 6th and the High School Redesign in Action sponsored by the New England Secondary Schools Coalition on March 20. To create an annual place for innovators to meet each other iNACOL created a competency education strand at its Blended and Online Learning Symposium. The next one is November 4-7, 2014 in Palm Springs, CA.
The opportunity to submit Request for Proposals for the 2014 Symposium is open until Wednesday, March 26, 2014. We hope that many of you will join us there and perhaps you will submit a proposal for a session.
It would be tremendously helpful, if you would let us know what topics you think are most important to cover at the Symposium as it relates to converting to competency education. That allows us to encourage people who are the most skilled in these areas to submit proposals. It is really important to us that the sessions meet the needs of the more advanced innovators as well as those just starting the journey to competency education. Please use comments below or email me at chris (at) metisnet (dot) net.