Schools for the Future: Record-Setting Results
CompetencyWorks Blog
---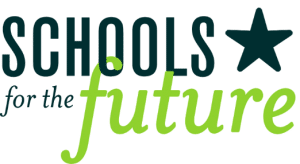 Students at Schools for the Future in Detroit gained an average of 2.5 years across all four tested subjects on ACT benchmark assessments—including a remarkable 5.6 year gain on English Language Arts. What can we say….WOW! Now take a minute to think about the context—SFF is designed for and intentionally recruited older "far off track" students who have been retained two or more years. DOUBLE WOW. One more thing to consider—this is SFF's first year of operation. TRIPLE WOW. (Here is a video on SFF)
I've spent a lot of time understanding how to educate students who are over-age and undercredit, and I do believe there is a bump the first year students feel that teachers care for them, that the school is designed to engage and motivate, and that they understand education has value in their lives. However, I've never heard of this type of jump across four subject areas. Furthermore, the five year gain definitely suggests that something is really working at SFF.
In our heavy-handed federal accountability system, students still may not show up as proficient at grade level because they entered with such an skills:age gap (i.e., the ratio of academic skill level to age-based grade level). That's how enormous skills gaps can be in some cities—with students not yet proficient in elementary school skills. This is often in cities serving large populations of communities of color, especially African-Americans. As our country steps up to the unresolved shadow of racism, all of us in competency education need to focus our attention on a) making sure that sub-populations of students do not ever lag behind at slower paces (unless justified by a special education plan) and b) figuring out how we can accelerate learning (in a way that is always student-centered with deeper learning).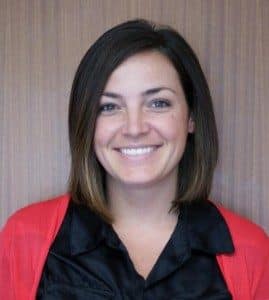 Obviously SFF has a lot to teach us. From the SFF press release: Under the leadership of Principal Kerri Timar, the school placed a heavy emphasis on school culture, competency-based advancement, student "mindset" development, and intensive literacy skills development. This powerful pedagogical blend, along with the school's dedicated teaching staff, is proving that Detroit students can, in the right school environment, not only rebound from past failure but accelerate their learning and go from "off track to the fast track." I think we are probably ready for foundations to start investing in how competency-based schools (I mean fully competency-based schools, not self-paced credit recovery) can contribute to resolving the enduring graduation crisis facing our young men of color.
Congratulations to the SFF team. Most of all, congratulations to the students at SFF. Their future is now firmly in their hands.
Check out the two SFF infographics: Guide to Graduation and A Day in the Life.
Schools for the Future is a Next Generation Breakthrough School model designed specifically to serve failing, over-age and under-credited middle and high school students. SFF has worked with school districts and charter operators to open schools in Michigan, Florida, and Connecticut and is launching in Massachusetts.