The EdLeader Reading List for the Shift to Competency Education
CompetencyWorks Blog
---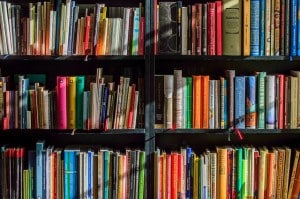 This post originally appeared at iNACOL on April 4, 2016. 
Competency education is taking root in districts and schools across the United States and around the world. Teachers and leaders are cultivating and sustaining this grassroots effort to redesign education around student success. These innovators are doing incredible work to advance powerful, personalized learning experiences for their students, arming them with the skills they need to succeed in today's global marketplace. The transformation toward competency education is educator-led and requires strong, committed leaders who are dedicated to doing what's best for students, as well as a deep understanding of how competency education fundamentally redesigns the education system to empower teachers and place student learning at the center.
Do you want to learn more about leading the shift toward  competency education? The resources below will inform and inspire. There are resources to get you started, to guide conversations with your colleagues and communities and to support your implementation of personalized, competency education.
Recommended Reading for Understanding Competency Education
The concept behind competency education is simple: learning is best measured by mastery of content, not by the amount of time spent in a classroom. For a more comprehensive reading list on competency education, see the list from CompetencyWorks.
Recommended Reading for Leading Through Change
The transformation toward competency education requires strong leadership with a commitment to change management and innovation for equity. These resources offer an overview of various perspectives on leading through change.
---
Natalie Abel is a Program Associate at iNACOL, where she specializes in communications and content. She also manages the operation of the CompetencyWorks brand, which provides information and knowledge regarding competency education in the K-12 educational system.