Tips for Designing Competencies
CompetencyWorks Blog
---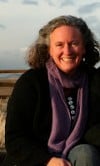 It was an absolute joy having the opportunity to interview so many of our leading competency education innovators for the Issue Brief: The Art and Science of Designing Competencies. Kim Carter, Rose Colby, Alison Hramiec, Steve Kossakoski, Tony Monfiletto, Gloria Pineda, and Beatriz Zapater all shared their time and knowledge.
Yet, there is a lot more knowledge out there that we can tap into and a lot more questions.  I'm sure there are other approaches, other ways to use the competency design process as a method to build school culture, professional development, and educational leadership.
Here are a few things that didn't make it into the paper. Consider them tips from people who have learned the hard way:
Recognize, respect, and reward teacher professionalism and expertise by engaging them in a collaborative process of making meaning and developing shared understanding of what is important for all students to learn well. In other words DON'T round up all your teachers for a day of PD to write competencies. Design a process that makes sense for your school.
Engage teachers around essential questions of their disciplines so that you breath fresh air into teaching and learning. DON'T group teachers into subject or department teams without first having the conversation about what it means to have the discipline habit of mind and discussion about research on learning progressions. Otherwise you risk losing the essence and producing long lists of learning objectives.
Design and implement professional development models that provide educators with the types of experiences and expectations you want them to provide for students. For example, base teacher effectiveness and evaluation on competencies and performance assessments, with multiple opportunities to revise and refine. DON'T let teachers write their own competencies from scratch without reviewing examples of well-written competencies. We all need to know what good "looks like".
We'd love to hear from you about lessons learned — use the comments section or if you are interested in sharing by being a contributing author just let us know. Or if you have specific questions we can try to find the right people to respond.
It's not to late to register for the webinar on the 23rd.
Now I've got to run — I've got to get to Albuquerque to support the charter approval of Health Leadership High School, a mastery-based school following the ACE model.