We are Going to Miss You, JoEllen
CompetencyWorks Blog
---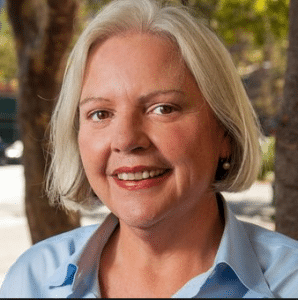 The world is a different place.
We received very sad news that JoEllen Lynch, Executive Director of Springpoint and a member of the CompetencyWorks advisory, passed away on October 3rd.
Quite honestly, I find myself at a loss for words.
I've known JoEllen for so long, and she has always been such a force of nature in my world – stretching the role of community-based organizations to deliver educational services to students who had been pushed out of school, pushing the NYC Department of Education to better serve over-age, undercredited students, and catalyzing districts to create new high schools based on powerful principles of youth development and competency-based education. Always at the heart of her work were young people who many had forgotten. The names changed – at-risk, over-age, undercredited, opportunity youth, promise youth – but JoEllen's dedication was unswerving.
One of the things I loved the very best about JoEllen is that she just said what she thought. Straight out. Absolutely no nonsense. If I wasn't pushing hard enough. If I was missing an important concept. If I just wasn't understanding the nuances. She would let me know.
JoEllen has been playing such an important role nationally as founder of Springpoint. She was dedicated to embedding youth development principles into the very core of schools so that young people were respected and empowered at school and in their lives. What you may not know is how important she has been in NYC or the number of people's lives she touched, the number of people she inspired and mentored. I can't imagine the fog of sadness that has drifted into the offices at Good Shepherd and youth-serving organizations all across the city.
Day in and day out – JoEllen always did what was best for kids.
Thank you, JoEllen. We are going to miss you so much.