We Did Research on the Student Perspective on Competency-Based Education. Here is What We Learned.
CompetencyWorks Blog
---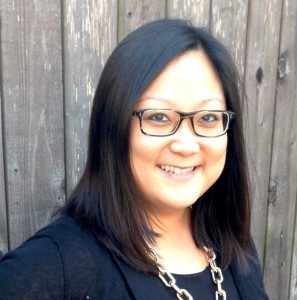 In an era of skyrocketing higher education costs, low completion rates, and a job market where today's young adults need career-ready skills more than ever, policymakers and advocates are exploring innovative reforms to higher education. The stakes are high for our generation, as taking on student debt adds a great deal of risk to getting a postsecondary credential. That's why Young Invincibles set out to capture student perspectives on competency-based education (CBE) to help policymakers make informed choices about how to improve, invest in, and expand these programs, which have the potential to improve college access and success.
In particular, we were curious whether the flexible environment would only work well for a limited number of highly motivated students. We also wanted to explore assumptions that the model necessarily saves students time and money. We tested these and various other questions through a series of focus groups, interviews, and a survey over the past several months. We summarize the following findings:
Flexibility is the hallmark benefit for CBE students. Our focus group participants highly valued the ability to study when they wanted and progress at their own pace. Their responses suggest CBE programs deliver real benefits to students who have more challenging schedules or prefer a flexible learning environment.
CBE students varied significantly in the pace they set for their programs. Many moved faster through their programs than they expected, and several focus group participants were on pace to complete an associate's degree faster than the two-year time frame. Other students moved more slowly to work around challenging life schedules. A minority of students struggled to make progress in the low-structure environment.
CBE works best for self-motivated learners who prefer setting their own schedules, but is likely not the best fit for all students. Our survey results showed that CBE students much more consistently preferred flexible schedules than traditional students. Participants emphasized that younger, less mature, or less motivated individuals could face challenges completing the program. CBE's unique format will not work for every student.
Some CBE institutions have created academic and social support programs to help students navigate the highly individualized learning environment. Generally CBE students reported less need for face-to-face interaction than traditional students, although most wanted the ability to speak with an instructor or coach when they needed help. The best support programs offered a comprehensive mix of social and academic help.
CBE students had a lot more confidence in their career preparation than traditional students, although the programs may struggle to teach certain "soft" skills. A growing body of evidence suggests social skills like teamwork and networking are highly linked to career success. Since CBE students work at their own individual pace, it makes group projects more difficult. However, CBE seems well placed to teach job specific skills such as coding.
CBE programs costs vary by type of program, pricing structure, and financial aid eligibility. More quantitative research is needed to answer the question definitively, though some pricing models could cost students more.
Students reported few people understood what CBE was, but it did not appear to be a barrier to program recruitment. Participants found their way in through a variety of avenues and felt they could explain how it works to peers.
So why does this matter? Our initial research into CBE finds support for many of its touted benefits. Students rave about the flexibility giving them a chance to build real skills and balance life priorities like work and family. They also express a lot of confidence that specific skills learned will translate to career success. However, the CBE's best traits also come with some downsides. The lack of structure and deadlines means less mature or less self-motivated students could struggle. Several programs have adopted academic and student supports to help students navigate their way to completion. Even with strong support services, however, CBE programs may struggle to provide peer interaction necessary to learning professional skills like teamwork and networking. Our conversations suggest that CBE offers a strong option for mature, motivated students looking to acquire specific career skills, and policymakers need to know this.
More research is needed on these early CBE programs. Further quantitative analysis would help confirm whether our initial findings hold true as CBE programs evolve. For example, do older students do better statistically? Do some job skills work better in the CBE format than others? Perhaps some institutions will address concerns raised here about teamwork and networking skills by integrating a group learning component into their CBE programs using innovation on their own. All in all, one thing is clear: student voices will be essential in figuring out what helps them succeed.
See also:
---
Jennifer Wang is the Policy Director at Young Invincibles, where she oversees the organization's national policy and advocacy strategies. In her time with YI, Jennifer has testified before Congress and was the primary negotiator on behalf of consumers throughout the Department of Education's negotiated rule making process on student loan repayment. She has also appeared in the Washington Post, PBS NewsHour, US News and World Report, and Politico, among other media outlets, discussing issues like federal financial aid reform, student debt, college access, young adult unemployment, and issues affecting young parents.