What Beliefs are the Bedrock of Your Competency-Based System?
CompetencyWorks Blog
---
We believe…Students need to learn academic knowledge, the skills to apply it, and the lifelong learning skills to be able to use it.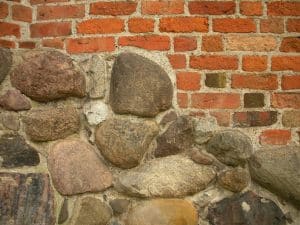 As you may know, iNACOL/CompetencyWorks has been using a collaborative process to build knowledge and ideals called the TAG. It's short for Technical Advisory Group, but there isn't much that feels technical at all – its just one giant swirl of learning going on for five days. The TAG that was working on developing a shared understanding of competency-based education and an updated working definition (stay tuned – the work continues and should be released by end of 2018) created a number of unanticipated products.
One of these products is a set of beliefs shared by the 30+ people in the TAG (see below). They worked hard at trying to create what you could call a set of guiding principles. Beliefs and guiding principles aren't just something you co-create with a community. They can be used in multiple ways: to design surveys to find out if the culture in fact is embracing these beliefs; opportunity for discourse and reflection; and decision-making.
Several times during site visits, I've seen beliefs and guiding principles on the walls of the school meeting space. They are there because when tension or conflict develops, participants in the meeting can quickly refer to them and ask, "In what way is this alternative acting on our belief that educators are learners too? Is there another way we could resolve this so that are able to better support educators in their learning process?" Trying to walk the talk is one way that a strong culture of learning is nurtured and reinforced.
What are the beliefs and assumptions guiding your district and school? You certainly have them regardless of whether they are explicit and intentional or not. Next time you are involved in a decision, no matter how big or small, try to capture that reasoning: I made this decision because… Jot it down. And when you are ready, engage some colleagues you trust to start to reflect on the core beliefs that are driving your school and your choices.
We believe…
Students need to learn academic knowledge, the skills to apply it, and the lifelong learning skills to be able to use it.
Each and every child, from every background, race, gender, ethnicity, income level, or disability status, can learn to levels of high achievement.
Improving equity – access, opportunities, and outcomes – requires intentional strategies to ensure every student feels valued and that they belong, to identify and correct for bias, and to dismantle inequitable systems and patterns.
By educators cultivating a growth mindset, self-regulation, social-emotional learning, and habits of success, all children can learn to learn.
Learners in a personalized CBE environment develop increasing capacity to make informed decisions about their education when they receive explicit instruction, opportunity to practice, and effective feedback.
Adults are learners, too.
Instruction and assessment should be grounded in learning sciences (cognitive, engagement, motivation).
Mistakes and failures are opportunities to learn.
School culture, structures, and instruction & assessment are all equally important in creating an effective school.
Transparency is essential for creating a culture of learning and accountability.
Thanks to all the TAG Members: Cris Charbonneau, Margaret Crespo, Julia Freeland Fisher, Virgel Hammonds, Christina Jean, Paul Leather, Michael Martin, Adriana Martinez, Rebecca Midles, Joy Nolan, Linda Pittenger, David Ruff, Sydney Schaef, Brian Stack, David Richards, Cyndy Taymore, Eric Toshalis, Claudette Trujillo Megan Slocum, Ace Parsi, Katherine Casey, Rose Colby, Don Siviski, James Murray, Amalia Lopez, Gretchen Morgan, Antonia Rudenstine, Susan Patrick, Karla Phillips, Kim Carter, and Jennifer Norford. And to those of you who signed in anonymously – thank you as well!
See also: