What to Read to Learn about Competency-Based Education
CompetencyWorks Blog
---
I've been getting a lot of emails recently about how to learn more about competency-based education. Here are a few ideas to get you started based on my discussions with educators and what I know is available. It seems that more is being produced every day. As you know, CompetencyWorks is dedicated to learning from the cutting edge. So if you have resources that have been effectively used in your district or school, please let us know about them. Even more helpful is to know how you used them and what question prompts you used to spark discussion and reflection. Send them to chris at metisnet dot com.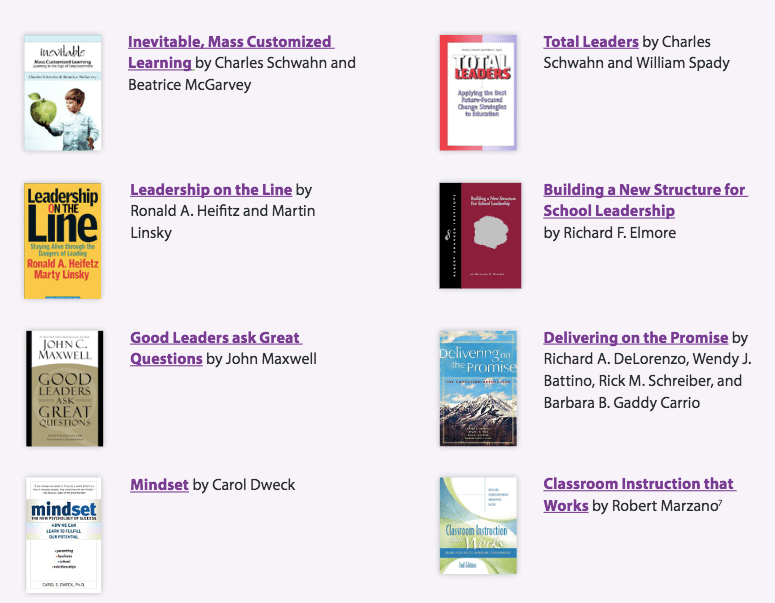 Why Change?
Competency education is gaining attention. Some of this may be authentic, arising from educators and communities that are frustrated with the traditional system and how it is designed to produce inequity and lower achievement. Some attention may come from people who are interested in competency education because it helps them advance the ideas that they feel strongly about. Some may be required by state policy. And some may see that it is trending and want to make sure they are in the know.
Communities and districts that decide to make the change to competency education usually take the time to understand The Why: why do we want to make a change at all? Converting to competency education requires too much work if you are doing it because you have to or think you should. The districts that are successful in the conversion to competency education feel urgency because the world has changed around us and they need to change their schools. They also feel a moral imperative once they realize that the system is designed to underserve students.
In interviewing district leaders over the past six years, there is a pretty common set of books they have used to engage school boards, their staff, and community members about the reasons there needs to be a change. You can learn more about the process communities use in the section on Ramping Up from Implementing Competency Education in K-12 Systems. (Please let us know if there are materials you have used successfully to help people engage in The Why.)
What is Competency Education?
The next question then becomes, "What is going to be better than the traditional system?" The following resources should be helpful as the basis of discussion.
Remember: Converting to competency education is about shifting to an entirely new purpose, values, assumptions, and beliefs about how students learn. It is a cultural shift and a structural shift. So be sure to start the cultural shift immediately by engaging in dialogue, ensuring people have a chance to raise their doubts and disagreements, and then exploring them. For example, it is likely that some people in school systems will still believe that extrinsic motivation is the best way to manage students. Take a look at what the research says and see if there is a way to test that assumption in your own school.
Sometimes it is easier to use video resources to catalyze conversation. It can feel more peer-to-peer and even give you a chance to get glimpses of what it looks like in the classroom when teachers are using classroom management strategies that build student agency and support personalization. I haven't asked leaders from schools and districts which ones they have found most helpful, so here is our ever-growing list of video resources (and I'm sure we are missing some great ones). I personally find the Mastery Collaborative resources to be very thoughtful.
How Do We Learn?
A very important step in the process of converting to competency education is to create a transparent and shared understanding of the principles of teaching and learning that build on what the research says. This should include both how students learn and how adults learn. This also has to include thinking about how to engage and motivate students. Districts and schools need to take the time to engage teachers (engage means dialogue, not lecture to) in reflecting on their beliefs, what the research says, and what they need to support them in their own professional learning. Many districts that convert to competency education don't begin this conversation until the second or third year of implementation. However, some districts are doing this before they begin to convert, and it seems to make things a lot easier, as the decisions are getting made about what is best for students to learn.
I'm not sure what the best resources are to do this (I'll add it to my questions when I visit schools). In the meantime, several people are referred to me to the following:
Help! What resources have you used that have helped you and your team learn about the concepts of student agency and personalized learning? There is a lot out there about how to use technology to support personalization (and much of this is about instructional differentiation). What I'm looking for are great recommendations on introductory resources on student agency, engaging & motivating students (from K-12) through creating opportunities for them to pursue their interests, and meeting students where they are academically, developmentally and in terms of the broad set of lifelong learning skills (growth mindset, SEL, habits of work, etc).
How Can Leaders Help Build a New Culture?
I've learned that superintendents start preparing for the cultural change in the planning year or even before. They engage their district teams, school leaders, and teacher leaders to think deeply about the cultural shift and how they can use their leadership approaches to nurture the new culture of learning, inclusivity, and empowerment. In preparing this resource list, I realized I don't have any great specific resources on the cultural changes. However, there is a common set of books used to help educational leaders build their capacity to use adaptive or distributed leadership (there appear to be differences in these approaches, but the common idea is that leaders don't make decisions, they empower other people to make the decisions).