What's New in Competency-Based Higher Education?
CompetencyWorks Blog
---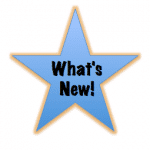 Upcoming Event: The Saylor Higher Education Summit is being held on June 21-22 in Washington, D.C., which brings together leading decision makers and influencers across higher education who will share programs, initiatives and ideas such as competency education. Learn more here.
The Journal of Competency-Based Education 
A new issue of The Journal of Competency-Based Education has been released. New articles include:
Education Dive reports: A report recently published in the Journal of Competency-Based Education shows CBE programs remain popular among older, "nontraditional" students who already have work experience, with just 10% of undergrads at CBE institutions under the age of 25. For more on the kinds of students most likely to enroll, read this article from eCampus News.
For more news and updates in competency-based higher education, sign up for our monthly newsletter on our homepage and follow us on Twitter: @CompetencyWorks.