What's New in Competency Education?
CompetencyWorks Blog
---
Here is a quick review of some of the great things happening or reported about in competency education last week!
Great Articles on Leading Schools and Districts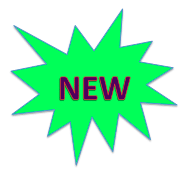 Districts Beginning the Journey
Freeport School District, Illinois: We haven't heard much about competency education from Illinois even though one of the earliest models was developed there by the Young Women's Leadership Charter School. (Note: Although YWLCS was highlighted in A New Model of Assessments for the 21st Century it is no longer a competency-based school). In 2014-15 school year, Freeport is going to being to convert grades  K-4 to mastery-based learning.  The superintendent leading this effort is Roberta Selleck  previously from Adams 50.
New Resources and Reports