What's New in Competency Education
CompetencyWorks Blog
---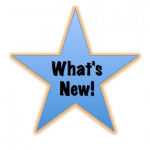 Today's What's New is dedicated to the resources that have been released relating to several capacities that are important to implementing personalized, competency-based education.
Diversity, Equity and Inclusion
Beloved Community has released DEISI: Diversity, Equity, and Inclusion Standards and Indicators. DEISI is a comprehensive benchmarking tool that assesses diversity, equity, and inclusion in every function of an organization. DEISI provides over 150 customized indicators to assess governance, operations, program/pedagogy, adult culture and, where applicable, student culture. Equity in Schools indicators are linked to specific stakeholder groups: students, parents/family, community partners, vendors/subcontractors, faculty/staff, leadership, and Board. Equity at Work indicators are specific to their stakeholder groups: target participants/clients, community partners, B2B vendors, employees, management, and trustees. Depending on the school or business structure, DEISI also includes indicators that assess DEI in scholarships, grants, employee assistance benefits, and corporate giving.
Professional Learning
The Learn Next effort is inviting you to rethink educator professional development. What would it look like if we transformed the traditional stand and deliver model into something much more flexible, engaging, and effective? The Learn Next effort will support micro-grants of up to $10,000 to districts ready to innovate. Applications are due in December. Click here to learn more and how to apply.
iNACOL/CompetencyWorks released Moving Toward Mastery: Growing, Developing and Sustaining Educators for Competency-Based Education, a new report that re-envisions professional practice, learning, and development for educators in competency-based education.
Science of Learning
Transcend has released two resources
Designing for Learning: A Primer on Key Insights from Science of Learning and Development—The first iteration of a comprehensive resource to help school designers everywhere understand the science and implications for creating better learning environments.
Designing for Learning: Cards and Activities to Support Teams in Applying Key Insights from the Science of Learning and Development—A set of cards and guidance to provoke design exercises and to apply the principles in the primer.
Frameworks for Personalized, Competency-Based Education
The partnership between Transcend, Summit Schools, and Lindsay Unified has developed the Student Impact Framework. It has three parts: instructional look-fors, site conditions, and educator/leadership mindsets.
It is very valuable to have another framework that can be used as an alternative to the one developed in Levers and Logic Models. As you look across these two frameworks, think about what makes the most sense in terms of building upon your strengths, the pedagogical principles that are guiding you, and your stage in transition.
SEL
University Consortium on School Research has released Supporting Social, Emotional, & Academic Development: Research Implications for Educators. The report is a research synthesis designed to help teachers and principals support equitable outcomes for all students.
CASEL's Assessment Work Group has published a new online SEL Assessment Guide and Choosing and Using SEL Competency Assessments for practitioners. The Guide:
Offers advice to districts and schools on how to choose and use student SEL competency assessments.
Provides a curated catalog of 23 assessments currently used in practice.
Features real-world examples of how practitioners are using SEL competency assessments.
The Guide also provides detailed information about measures of SEL knowledge, skills, and mindsets that are currently being used in schools or afterschool settings. An accompanying report for practitioners offers guidance to help schools and districts choose and use SEL competency assessments.
You can find the summary of the CASEL webinar, "Innovations in SEL Action Research and Practice: Considerations of Diversity, Ecological Models, and Educators' SEL Competence" with researchers Anne Gregory, Camille Farrington and David Osher.