What's New in Competency Education (September 26)
CompetencyWorks Blog
---
You'll find updates about competency education in K12 and in higher education below.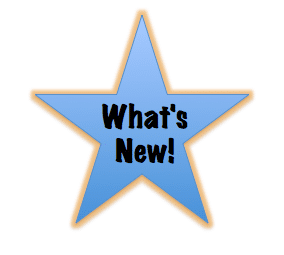 K12
Achieve has released a Student Assessment Inventory, a tool district leaders can use to take stock of their assessments and assessment strategy, and do so from a student perspective.
Higher Education
You can watch the recording of the Q&A session with Dave Musser & David Soo from the U.S. Department of Education for institutions in the Competency-Based Education Network (C-BEN) and Breakthrough Models Incubator (BMI) consortium that intend to apply for one or more of the following experimental sites: Competency-Based Education, Limited Direct Assessment, and/or Prior Learning Assessment. The meeting was hosted and moderated by Public Agenda.
In the report Mainstreaming Remedial Mathematics Students in Introductory Statistics, the City University of New York System describes a study comparing how students performed in traditional remedial mathematics, which is elementary algebra, versus college-level, credit-bearing introductory statistics.  According to the results, the benefits of credit-bearing plus workshop are clear, students can progress more quickly to a degree while also avoiding the stigma of being placed into remediation.(Thanks to AYPF for bringing this to our attention. It's always great to find evidence about how to structure accelerated studies well for students with academic or skill gaps.)
A session called Competency-Based Education and the IT Organization will be offered at Educause's Annual Conference. The session includes CIOs and leaders from several universities including Loren Brown, Capella University; Robert DeWitt, Antioch University; and Fred Hurst, Northern Arizona University.
In Campus Technology's Building on Competency-Based Education, Ruki Jayaraman, Vice Chancellor for Academic Affairs at Argosy University explains their approach to competency-based education. Argosy U. has created the first WASC-accredited MBA in its region.
Community College Spotlight produced by  the Hechinger Report has an article Competency Catches On (loved the graphic — What have you learned?)