What's New in K-12 Competency-Based Education?
CompetencyWorks Blog
---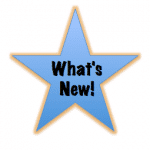 The Barr Foundation announced eight grantees redesigning their New England high school model to transcend the school walls and blend the lines between school, college, career, and the community in order to help all students develop the competencies required for a 21st-century definition of student success. Grantees include:
Thought Leadership
Videos to Engage Stakeholders
Equity and CBE
State Policy Updates
iNACOL released a series of policy issue briefs:
Resources
For more news and updates in K-12 competency education, sign up for our monthly newsletter on our homepage and follow us on Twitter: @CompetencyWorks.