What's New in K-12 Competency Education?
CompetencyWorks Blog
---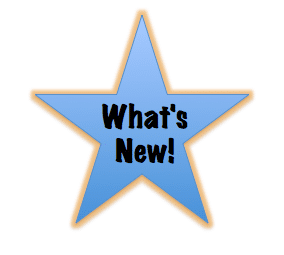 Jobs for the Future recently announced 9 new Students at the Center Distinguished Fellows. These are leaders in policy, practice and research from the New England area, each carefully selected for their vision, contributions and impact in student-centered learning:
Arthur Eduardo Baraf, Principal, Liberty Building, Metropolitan Regional Career & Technical Center (THE MET)
Dana L. Mitra, Professor and Director of Graduate Studies, Pennsylvania State University Department of Education Policy Studies
Frank Labanca, teacher, educational researcher and change agent, Westside Middle School Magnet Academy, Danbury Public Schools
Jennifer Fredricks, Professor, Connecticut College, Department of Human Development
Kei Kawashima-Ginsberg, Director, Center for Information and Research on Civic Learning and Engagement (CIRCLE)
Kim Carter, Founder and Executive Director, Q.E.D. Foundation
Lori Batista McEwen, Outgoing Chief of Instruction, Leadership, and Equity, Providence Public School Department
Mary Bellavance, Instructional Coach, Biddeford Middle School
Michelle L. Puhlick, Executive Director of Planning & Partnerships, Hartford Public Schools
The Students at the Center Distinguished Fellows become core members of the newly formed Student-Centered Learning Research Collaborative, a bold new effort to investigate and evaluate what we know about student-centered learning and affect meaningful change at scale.
Upcoming CompetencyWorks Webinar: CompetencyWorks and iNACOL are co-hosting an upcoming webinar: A Reflection on the Field of Competency Education and Emerging Issues. This webinar is free to attend—please register here for login details.
Advancements in New England
Student and Leader Perspectives
Superintendent Keith Jacobus shares his perspective on redesigning his district's strategic plan to incorporate competency education.
Sound School (NH) senior and member of the Board of Education Kimberly Sullivan raises curriculum concerns and wants a plan to transition her school to competency education.
We need student voices in education reform. This article describes how student perceptions are on target for identifying problems and suggesting solutions.
School Models
Adriana Martinez of Council of Chief State School Officers (CCSSO) visited Iowa BIG in Cedar Rapids, Iowa and describes what their leadership approaches look like and how they are paving a path for student-centered learning.
Various learning models are integrating more hands-on learning opportunities into the traditional school day to increase relevance and tie learning to interests and passions. This article depicts how students are taking the lead in their learning through internships and community-based projects.
New Resources
For more news and updates in K-12 competency education, sign up for our monthly newsletter on our homepage and follow us on Twitter: @CompetencyWorks.