What's New in K-12 Competency Education?
CompetencyWorks Blog
---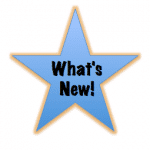 Virgel Hammonds of KnowledgeWorks explains the difference between traditional and competency education. You can watch the video to learn more.
News
State Updates
School Updates
Thought Leadership
RFP is Open for 8th Annual School Redesign in Action Conference
The New England Secondary School Consortium is inviting schools, community-based organizations, and education stakeholders from New England and across the nation to submit proposals to lead breakout sessions for the 8th annual School Redesign in Action conference, March 27 & 28, 2017 in Hartford, CT. The School Redesign in Action conference is the New England Secondary School Consortium's annual conference for educators and stakeholders to share success stories, exchange best practices, and continue to build momentum and public support for innovations that personalize learning for all students. The deadline for submitting proposals online is Tuesday, November 1, 2016.
3 Resources on State Profiles for Competency Education
New Resource
For more news and updates in K-12 competency education, sign up for our monthly newsletter on our homepage and follow us on Twitter: @CompetencyWorks.