Working in Competency Education for 1+ Years and Coming to iNACOL17?
CompetencyWorks Blog
---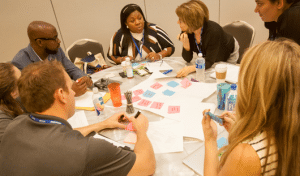 If you are coming to iNACOL17 and you've had some experience in competency education, we've created a Leadership Forum during the pre-conference workshops on Monday October 23rd from 1-4. It's a chance for you to spend a couple of hours talking with other leaders from around the country on topics that are important to you. Contact me at chris at metisnet dot net and I'll send you the code, as the Leadership Forum doesn't have a cost.
If you are new to competency education or can't make the pre-conference, we also have a Pop Up Problems of Practice and Policy with Virgel Hammonds and Susan Patrick.