---
---

VIRTUAL PRE-SYMPOSIUM WEBINAR
---
Research shows that certain academic experiences foster students' motivation, engagement, and success, while other experiences hinder them. Ensuring that all students are afforded these powerful developmental experiences necessitates an evidence-based, student-centered approach. Participants will learn about free, evidence-based tools, measures, and recommendations educators can leverage to systematically build an equitable, student-centered culture that inspires and supports student success.
Learning Outcomes:
Learn about the experiences young people need to develop into engaged learners and citizens—and the role of those experiences in educational equity.
Learn about free resources that educators can use to systematically improve young people's experiences in school.
Consider how they could leverage widely available, evidence-based tools and approaches to build equitable, student-centered learning environments.
Presenters: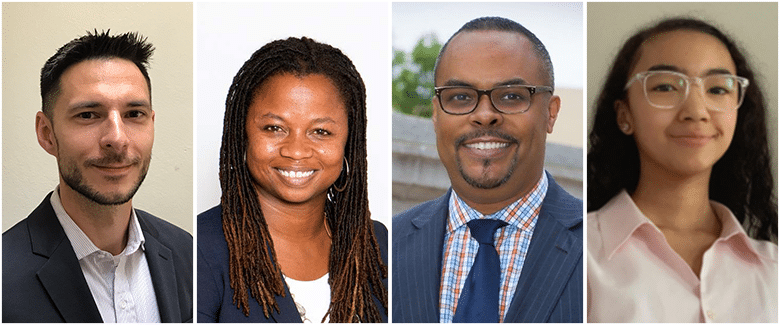 Dave Paunesku, Executive Director and Co-Founder, Project for Education Research that Scales (PERTS), Stanford University | @davepaunesku
Dr. Erica Bauer, Director of Community Relations, Chicago Bulls (formerly Walter Payton College Prep) | @EricaBauer15
Alex Fralin, CEO/Founder, Leading Partnerships | @ARFralin
Nia Innis, Student, Walter Payton College Preparatory High School