Event
Federal Policy
Learning Outside the Classroom: Launching, Improving and Sustaining High School Internship Programs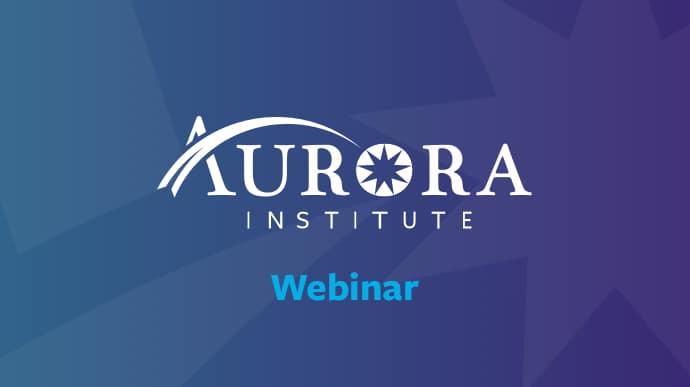 ---
Educators across the country are seeking ways to ensure students are building the necessary skills to prepare them for successful futures. Internships are a powerful tool to provide students with authentic learning experiences, connected to their communities and the real world, and aligned to their interests and passions. Internships provide a space for students' talents and interests to grow and thrive in genuine ways. By breaking down the classroom walls and extending learning out into the community, students develop agency, ownership, and choice while accelerating and deepening learning.
Big Picture Learning is a network of schools worldwide dedicated to placing students at the center of their education. A central tenet of their model is embedded internship programs that provide student-driven, real-world learning, preparing students with the knowledge and experiences for life after high school.
Each student at a Big Picture school has an internship — often for two full school days each week — where he or she works closely with a mentor, learning in a real world setting. Students work with experts in their field of interest, completing authentic projects and gaining experience and exposure to how their interests intersect with the real world. Parents and families are actively involved in the learning process, helping to shape the student's learning plan and act as resources to the school community. The result is a student-centered learning design, where students are actively invested in their learning and are challenged to pursue their interests by a supportive community of educators, professionals, and family members.
Providing students with internship opportunities allows them to connect with their communities, solve local problems, pursue potential career pathways, and develop important skills and dispositions that are critical for success in post-secondary pursuits.
Join this webinar for ways to develop, improve and sustain an internship program in your school or district. Hear from practitioners who launched internship programs in their schools, and learn their challenges and key takeaways. Understand why authentic, real-world learning is vital for future success. Get tips on ways to get started and promising practices for leading a successful internship that helps prepare students for lifelong success. Education leaders will discuss top-level considerations when designing internship programs, such as compliance, student interest, processes, and considerations for practice. Get a glimpse into Big Picture Learning's learning management system that tracks their internship programs.
Presenters:
Jennifer Ghidiu, Regional Director of Network Support & Research, Big Picture Learning
David Berg, Director of Technology, Big Picture Learning
Carrie Duff, Principal, Leominster Center for Excellence in Leominster, MA
Carleen Schnitker, Principal, Union High School in Nampa, Idaho