Press Release
Dr. Loretta Goodwin Appointed to PBLWorks Board of Directors
---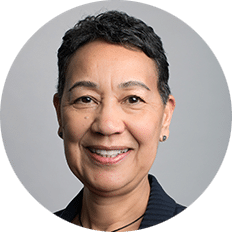 Dr. Loretta Goodwin, Chief Operating Officer at the Aurora Institute, has been appointed to the PBLWorks Board of Directors. The mission of PBLWorks is to build the capacity of teachers to design and facilitate quality Project Based Learning and the capacity of school and system leaders to set the conditions for teachers to implement great projects with all students.
"I couldn't be more thrilled to be joining the Board at PBLWorks," said Dr. Goodwin. "I look forward to supporting an organization that is truly committed to inspiring young people to think differently about themselves as learners, collaborators, and leaders, and is placing educational equity at the center of all of their work."
"We are truly honored to have Loretta's expertise with us at PBLWorks," said Bob Lenz, PBLWorks' chief executive officer. "Loretta brings a depth of experience in education reform and supporting young people. We are ecstatic to have her wisdom, expertise, and passion on our Board."
At the Aurora Institute, Loretta leads the organization's staff; leads the organization's talent management and Diversity, Equity, and Inclusion (DEI) work, aligns work on the ground with the organization's mission, vision, values, and goals; and supports the CEO and Board of Directors in implementing the organization's strategic plan. Prior to joining the Aurora Institute, Loretta served as Deputy Director at the American Youth Policy Forum, where she focused on promoting equitable education for all young people by providing professional learning opportunities to policymakers. An educator at heart, Loretta has worked consistently in the fields of education reform from her teaching days in her native South Africa to dissertation research for her doctorate on Soviet education reform. Dr. Goodwin holds a bachelor's degree from the University of Cape Town, a Higher Diploma of Education from the University of Cape Town, master's degrees from Wesleyan University and the University of Washington, in History and Political Science, and a Ph.D. in History from Princeton University.